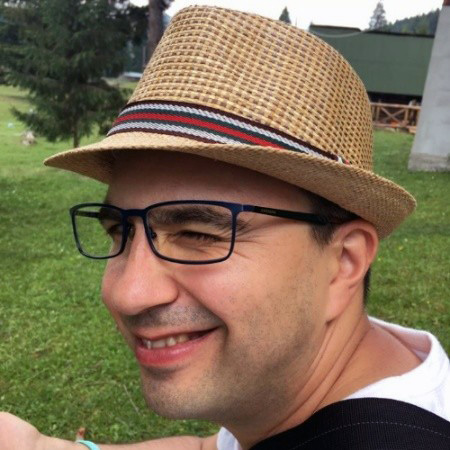 Robert-Nicolae Voinea
Tech Lead
Societe Generale Global Solution Centre
Robert is a software engineer with more than 20 years of experience in telco and fintech. With an inventive and curious mindset, Robert applies science to automate and simplify his everyday life and make it (even) better.

Agenda
Follow the speaker schedule.

09 June 2022 — 10:50 to 11:20
In today's fast-paced world, we need to use the best tools to solve complex problems and meet business demands. This sometimes involves combining 2 or more programming languages. Also, to be competitive in the market, we need to customize and adapt to the various needs – and plugins offer the right flexibility. Join our keynote session and discover in real time a hybrid plugin solution that merges the ease of working in Python with the efficiency of C++. The best of both worlds.
By Ingrid Axinte [Software Engineer — Societe Generale Global Solution Centre] ; Robert-Nicolae Voinea [Tech Lead — Societe Generale Global Solution Centre]