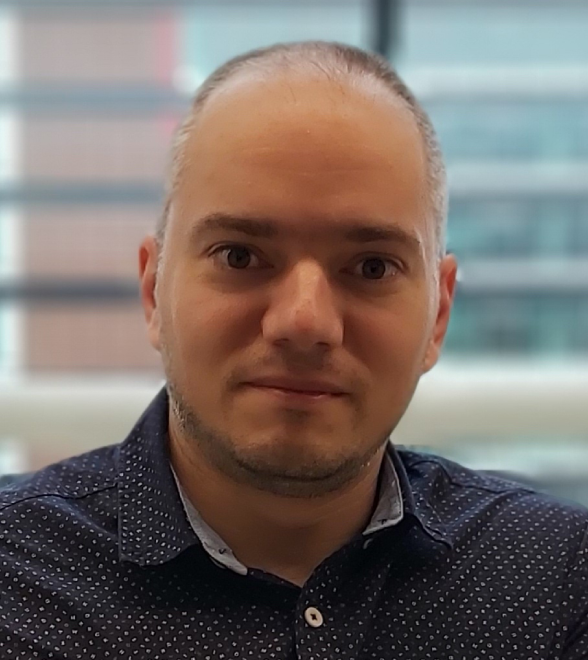 Vlad Moldoveanu
Tech Lead
Deloitte Digital
Vlad Moldoveanu is a Tech Lead at Deloitte Digital and a true representation of a tech passionate. He literally wrote his first computer program on a CIP-03 computer in BASIC back in the early 90's! His passion for technology and the tech community is what drove him to start the foundation of the Front-End Guild in Deloitte Digital a few years ago and grow it to over 100 members. If he has a choice, he particularly enjoys working with React and server-side rendering technologies. Besides coding he's also a retro computing enthusiast and a bedroom guitar player.
Agenda
Follow the speaker schedule.

09 June 2022 — 15:40 to 16:10
Unit tests are good enough for testing small, isolated units of code; but aren't the best choice when wanting to test the integration of these units into a larger system. 
Read More...
By Vlad Moldoveanu [Tech Lead — Deloitte Digital]