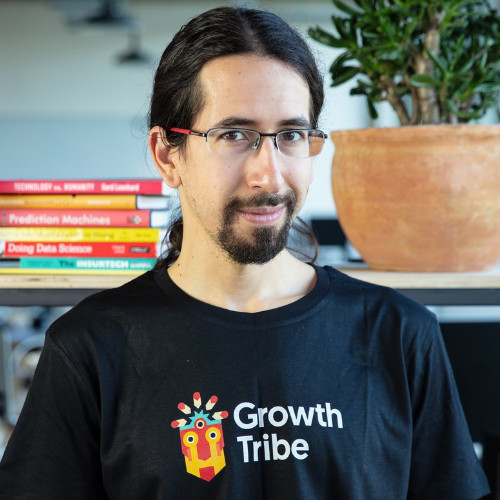 Juan Venegas Ortiz
Data Trainer
Growth Tribe
Juan graduated as the best physics student in Spain in 2009. Struggling to choose between a Ph.D. in computational physics at Edinburgh University and a Master's in filmmaking, he did both. He then went off to win multiple awards in both fields and combined all his skills in data teaching, particularly in Data Storytelling. He is the perfect combination of knowledge, storytelling and lame jokes. Isn't that Juanderful?
Agenda
Follow the speaker schedule.

09 June 2022 — 16:00 to 16:45
We all have the tools to visualise data, but we often lack a method to find insights within them. In this talk, we'll dig deep into the principles of visualisation to give clear messages to our audience. And that won't be all, we'll then add a story layer to keep our audience awake and engaged. 
By Juan Venegas Ortiz [Data Trainer — Growth Tribe]