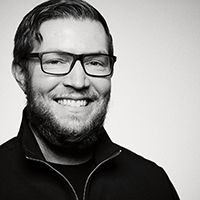 Michael Mylrea
Senior Distinguished Engineer
Resilience
Dr. Michael Mylrea is a Senior Distinguished Engineer at Resilience, one of the fastest-growing technology companies in the US focused on disrupting medicine and manufacturing with innovation.
As a technologist with 20 years of experience developing innovative cybersecurity and digital solutions, Dr. Mylrea has successfully launched, led and advised various tech companies with leadership (CISO, CTO, CPO), board and advisory positions with industry, government and academia.
Agenda
Follow the speaker schedule.

10 June 2022 — 15:45 to 16:30
All modern organizations require a resilient health ecosystem to function. The Covid-19 Pandemic was grim reminder of our vulnerability. During the Pandemic, critical ports and transportation ground to a halt, hospitals and essential services were overwhelmed and critical supply chains and manufacturing disrupted.  While researchers worked to develop a vaccine for a complex, non-linear, evolving biothreat several sophisticated cyber adversaries took advantage of the fog of war against Covid to weaken their opponents.
Read More...
By Michael Mylrea [Senior Distinguished Engineer — Resilience]