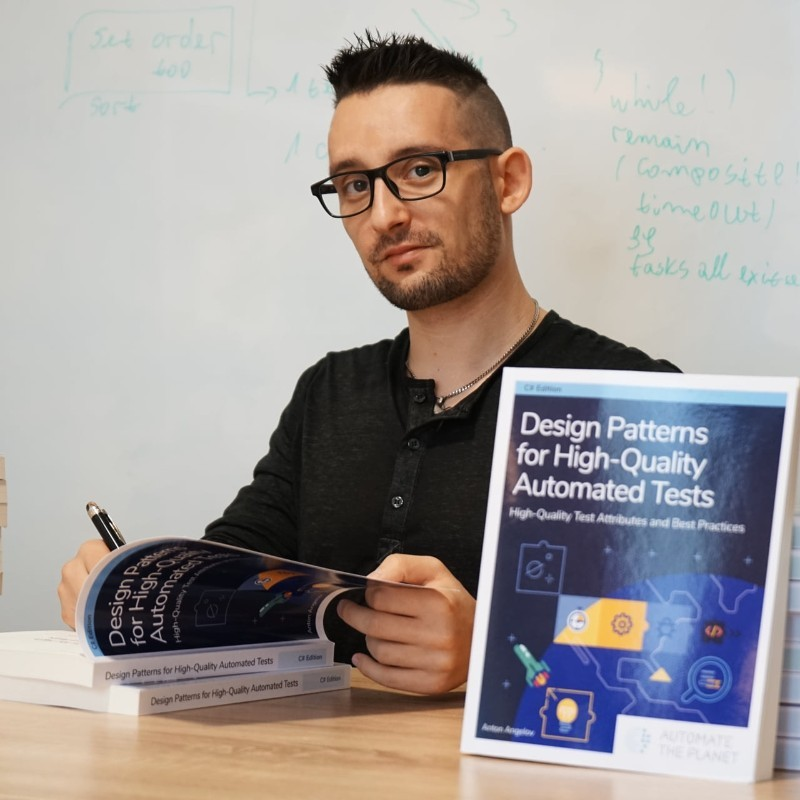 Anton Angelov
CTO & Co-founder
Automate The Planet
CTO and Co-founder of Automate The Planet Ltd, inventor of BELLATRIX Test Automation Framework, author of bestsellers "Design Patterns for High-Quality Automated Tests: Clean Code for Bulletproof Tests" in C# and Java.
Nowadays, he directs a team of passionate engineers helping companies succeed with their test automation.
Additionally, he consults companies, leads automated testing training series in C# and Java, writes books, and gives conference talks. You can find him on LinkedIn every day.
Agenda
Follow the speaker schedule.

09 June 2022 — 12:15 to 13:00
We will discuss many of the most modern solutions for visualizing test results and executing tests in Docker containers. Also, we will review many framework integrations with cloud cognitive services which use machine learning ML and artificial intelligence AI.
Read More...
By Anton Angelov [CTO & Co-founder — Automate The Planet]