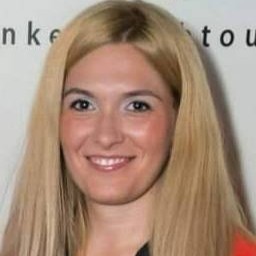 Oana Mihailescu
Product Coach
METRO.digital
Oana has more than 10 years of experience around organizational transformations across diverse industries, from fast paced growing companies to large ones, which has enabled her to effectively deliver impactful and complex solutions that drive real change.
Using her passions for cognitive behaviour and cultural mindset, she combines data-driven insights and innovation to develop strategies that foster a culture of continuous improvement and collaboration.
Her goal is to help individuals and companies identify and address the behaviours that are blocking their growth. She believes in environment shifts that fosters creativity and empowers individuals to take ownership of their work, which results in increased engagement and improved outcomes.
In her personal life she is enthusiastic about bringing more knowledge and practices of being a better NLP coach, with a touch of nomad life exploration, sailing and dancing around.
Agenda
Follow the speaker schedule.
22 June 2023 — 10:15 to 10:45
How to foster a culture in product at heart organizations? 
Read More...
By Oana Mihailescu [Product Coach — METRO.digital]