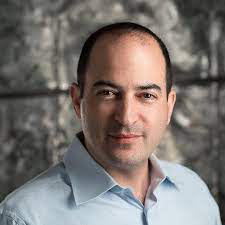 Yishai Beeri
CTO
LinearB
Yishai Beeri likes to solve problems, and that's why he was so fascinated with programming when he first encountered Logo back in the 80s, where the possibilities seemed endless. He has made it a focus of his career to solve complex programming problems, both as a consultant and entrepreneur. In 2014 he joined the CTO office of a fast-moving cloud security startup, which later was acquired by a networking giant. At this startup he also met Ori Keren and Dan Lines, now co-founders of LinearB. He joined them shortly after the company was established, in order to get back to what he loves most about engineering, solving big challenges, and this time he is focusing on the world of dev team metrics and software delivery management.

Agenda
Follow the speaker schedule.

10 June 2022 — 14:00 to 14:45
I was three years into my software engineering career and loving it. Not a care in the world. Then a freight train hit me. I got promoted to dev team lead. The technical skills that make us great developers don't translate to management. 
Read More...
By Yishai Beeri [CTO — LinearB]