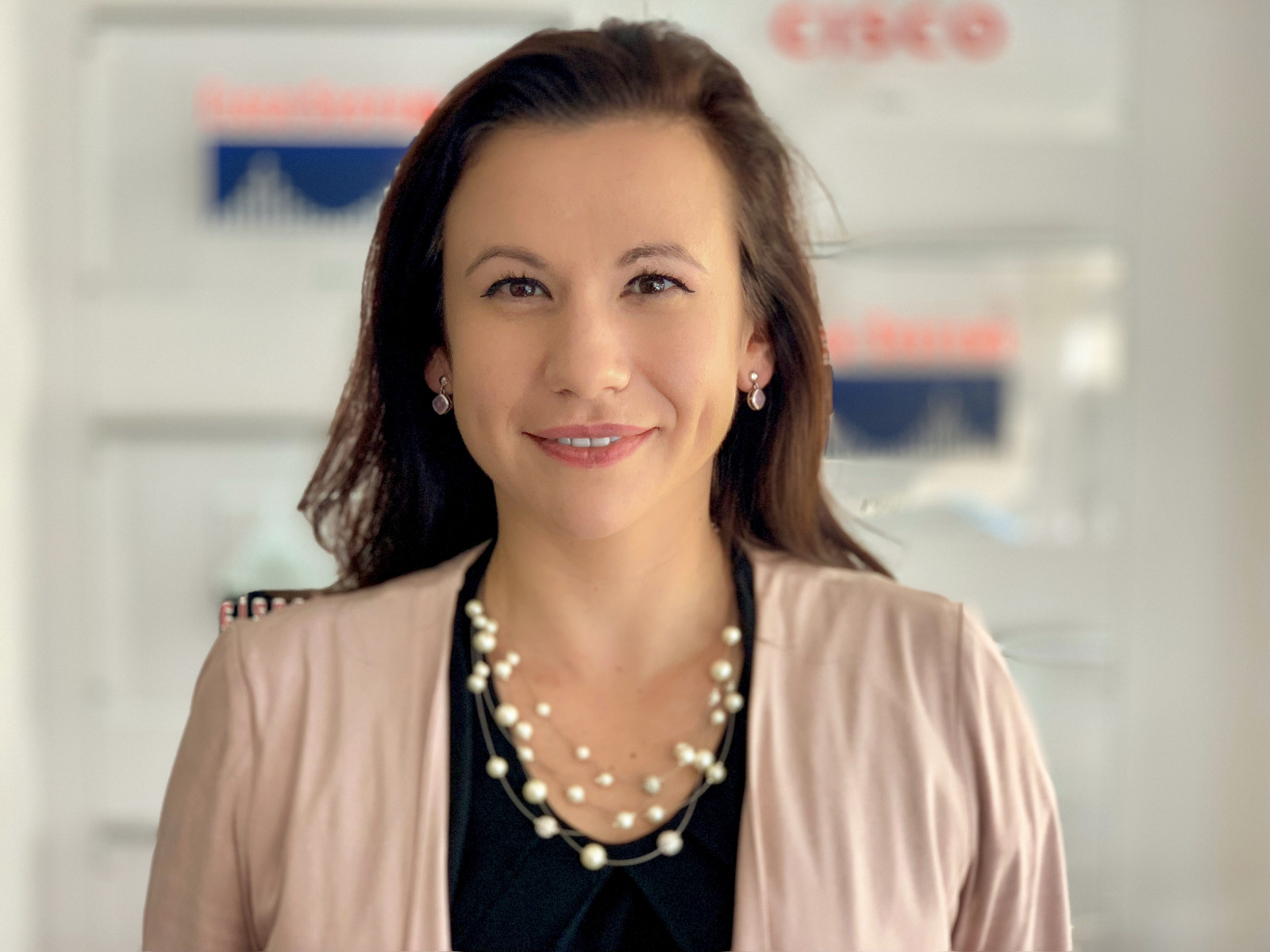 Catalina Niculita
System Engineering Manager
Cisco
Catalina is Systems Engineering Manager in Cisco Romania, leading a team of consultants and pre-sales engineers. She was in the first Cisco Networking Academy class of the Polytechnic University of Bucharest and later became a NetAcad trainer. 
Her first contact with networking was in 1999, as a Unix Administrator for ProTV and the first contact with the world of sales was in 2005, in pre-sales, as part of the Tornado team for big projects. In 2005 she was accepted in the Cisco Sales Associates Program, taking technical and sales classes for a year in Amsterdam, where she obtained her CCIE certification. Since 2006 she has been working for Cisco Romania, first as a pre-sales engineer and then as a Presales Department Manager.
Agenda
Follow the speaker schedule.

08 June 2022 — 14:00 to 15:05
By Humberto J. La Roche [Principal Engineer — Cisco Systems] ; Catalina Niculita [System Engineering Manager — Cisco]