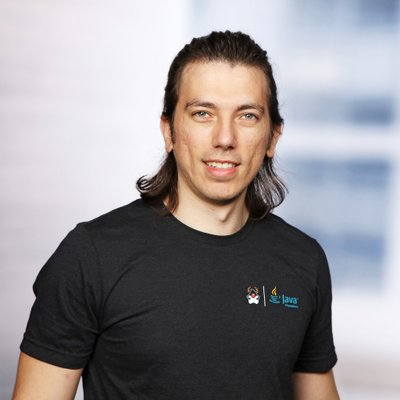 Rafael Chinelato del Nero
Java Champion | Senior Software Engineer
FabFitFun
Rafael del Nero is a Java Champion & Oracle Groundbreaker Ambassador, creator of the Java Challengers initiative and quiz master in Oracle Dev Gym, is the author of "Golden Lessons - 100 Insights to Overcome Life's Challenges and Achieve Your Career Dreams." Rafael believes there are many techniques involved in creating high-quality software that developers are often unaware of. His life's purpose is to help Java developers use better programming practices to code quality software for stress-free projects with fewer bugs.

Agenda
Follow the speaker schedule.

08 June 2022 — 11:40 to 12:25
Duke needs your help in navigating through the Delta Quadrant.
Read More...
By Rafael Chinelato del Nero [Java Champion | Senior Software Engineer — FabFitFun]