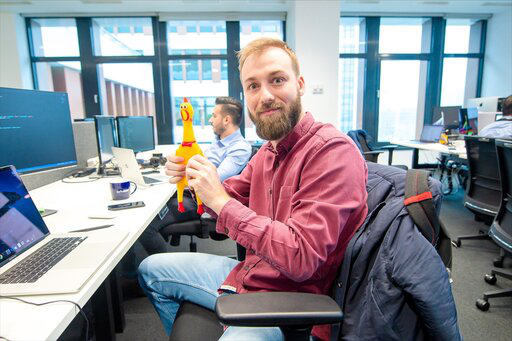 Olimpiu Popa
iOS Engineer
Cognizant Softvision
Hello, I'm Ollie, Software Engineer, passionate about music, culture and motorcycling and dedicated to personal development.

Agenda
Follow the speaker schedule.
08 June 2022 — 10:15 to 10:45
Last year at WWDC Apple introduced async/ await to Swift 5.5. Let's dive deep into how suspending code works for iOS, how we could benefit from using it, how it's different from what we had in the past, and some examples of how we'll do it in the near future.
By Alexandru Ene [iOS Senior Engineer — Cognizant Softvision] ; Olimpiu Popa [iOS Engineer — Cognizant Softvision]