Meet some of our impressive speakers for DevTalks 2023 
Tuesday 04 Apr, 2023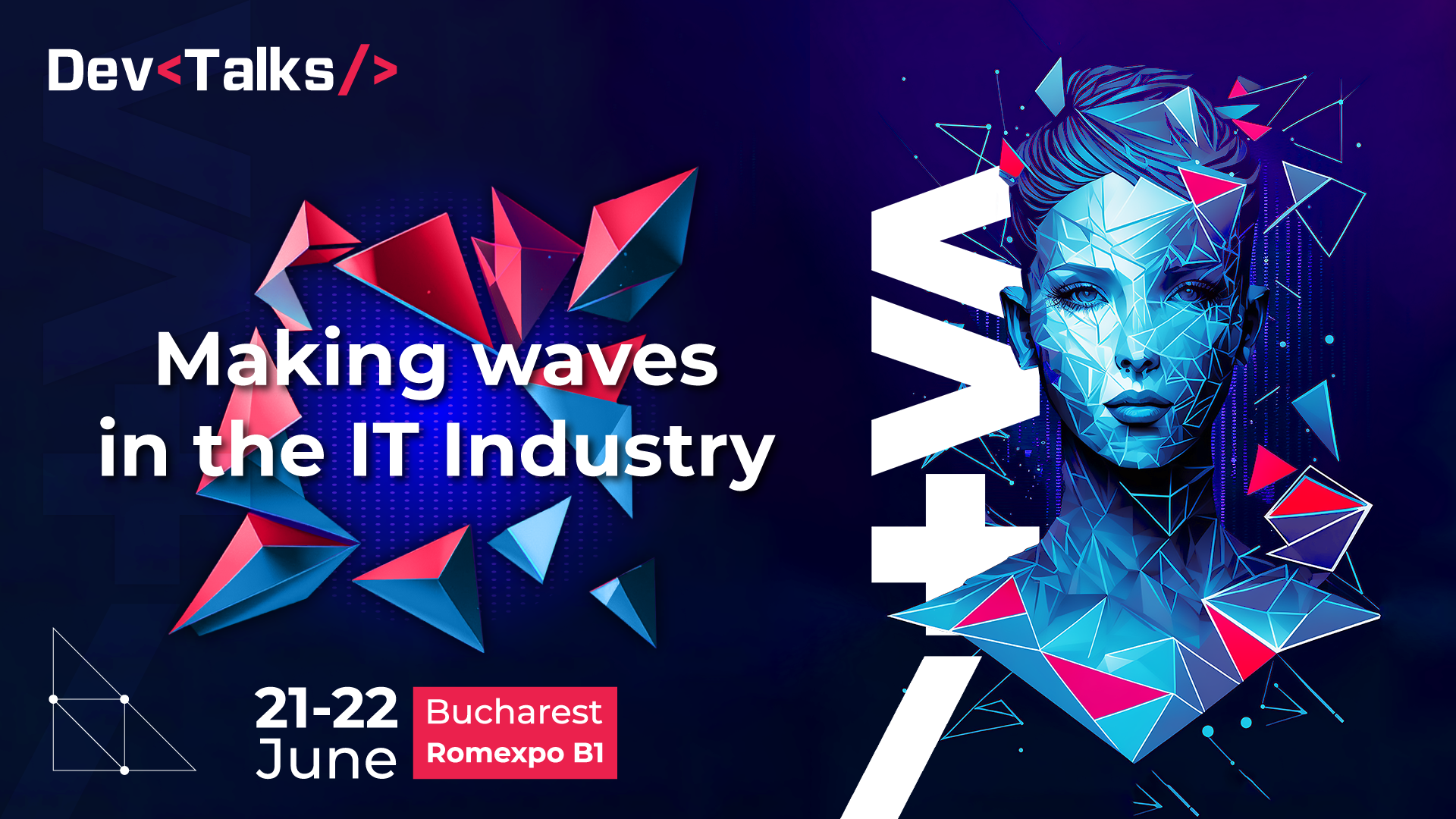 You can't escape technology, and the majority of us wouldn't want to! Understanding technology's potential has never been more important since it is transforming every aspect of our lives.
With a focus on innovation and partnerships, DevTalks has become the biggest expo-conference in Romania for developers and tech enthusiasts alike. This year's event promises to be no exception, with a lineup of speakers that is sure to inspire and engage attendees. We want to give you a closer look at the top 5 speakers at DevTalks and what makes them stand out. Bringing cutting-edge technology insights, these speakers are sure to leave a lasting impression on everyone who attends. So let's dive in and explore the incredible talent that will be taking the stage at DevTalks, between the 21st and 22nd of June 2023, at Romexpo, B1 Pavillion.
Roberto Cortez 
Roberto Cortez is a passionate Java Champion, Principal Software Engineer at RedHat, and is involved within the Open Source Community to help other individuals spread knowledge about Java technologies. He is a regular speaker at conferences like JavaOne, Devoxx, Devnexus, JFokus, etc. He leads the Coimbra JUG and founded the JNation Conference in Portugal. When he is not working, he hangs out with friends, plays computer games, and spends time with family.
You will have the chance to meet him on the Java Stage, on the 21st of June!
Abdelfettah Sghiouar 
Abdel Sghiouar, a Senior Cloud Developer Advocate at Google Cloud, specializes in GKE/Kubernetes, Service Mesh, and Serverless technologies. He began his career in datacenters and infrastructure in his home country of Morocco before relocating to Google's largest EU datacenter in Belgium. Following this, he worked with Google Cloud Professional Services in Sweden for five years, where he collaborated with customers to design and architect large-scale distributed systems. After gaining extensive experience in this field, he transitioned to advocacy and community work.
Come and meet him on the 21st of June, on the Big Data & Cloud Stage.
Syed Rehan 
Syed Rehan is a Sr. IoT Developer Evangelist at Amazon Web Services. He is Driving adoption, contribution, and community engagement for AWS IoT across the globe, while providing feedback and insight to help create the best IoT focused products on the planet within AWS IoT engineering team.
He will be present on the 21st of June, on the Main Stage, bringing valuable content about Enhancing Flight Safety in Risk-Averse Systems through AI, ML, and IoT Integration.
Tejas Chopra 
Tejas Chopra works as a Senior Software Engineer at Netflix, where he focuses on developing media-optimized Storage and Transfer services for Netflix Studios Infrastructure. He is also an Advisor at Nillion, Inc. and a recipient of the National Diversity Council's 40 under 40 Technology Leader award. With over 10 years of experience in software engineering, Tejas has worked at various renowned companies such as Apple, Cadence, Samsung, Datrium, and Box. He is also an accomplished speaker, having presented at TedX and as an International Keynote speaker on topics such as Cloud Computing, Software Engineering, and Blockchain. Tejas holds a Master's Degree in Electrical and Computer Engineering from Carnegie Mellon University in Pittsburgh.
Find out insights about DevOps at Netflix, on the 22nd of June, on the Main Stage!
Nils Michaelis 
Since 2021, Nils has been working as a Transformation Partner and Product Management Coach at the LEGO Group. In this role, he has been instrumental in establishing and evolving the digital product organization of the world-famous toy brand. With over 170 product teams across Europe, the United States, and China, Nils has helped the company to build and deliver products and services for millions of consumers and shoppers, as well as thousands of partners and colleagues worldwide.
Nils is joining the 10th edition of DevTalks on the 22nd of June, on the Product World Stage, to talk about Building a digital product organization – brick by brick. You can't miss him!
Roberto Cortez, Abdelfettah Sghiouar, Syed Rehan, Tejas Chopra, Nils Michaelis, and many more experts will be sharing their insights and experiences, making it an opportunity you won't want to miss. Whether you are looking to expand your knowledge, connect with fellow professionals, or discover new technologies and innovations, DevTalks has something for everyone. Join us at our anniversary edition to explore the latest trends, gain valuable insights, and connect with the tech community.
Get your early bird ticket now to secure your spot!