MassMutual Romania is the Main Partner at DevTalks, for the second year in a row
Tuesday 28 Feb, 2023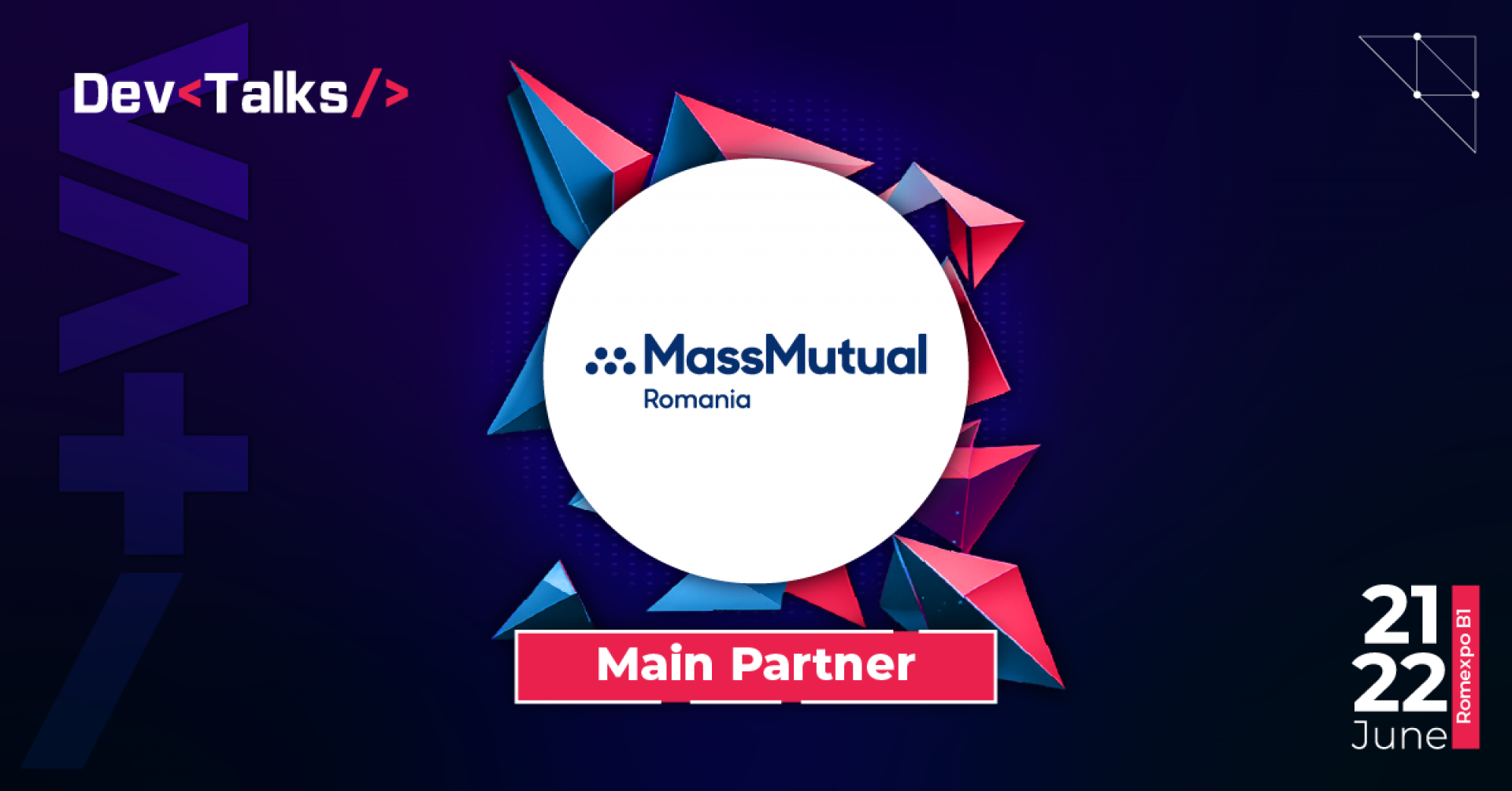 DevTalks 2023 | Creating waves in the IT Industry
As you already may know, this year, DevTalks - the largest expo conference for software developers and IT professionals in Romania will be celebrating its 10th edition anniversary. We've been through a lot together, including the pandemic that forced us to bring to our event new and challenging scales. But we've managed to stay close, grow together, and become bigger and stronger with our beloved tastic community. We're happy to reiterate that we're coming back to our old home, Romexpo, B1 Pavillion, on June 21-22, where we expect at least 3000 tech lovers on-site, for a 2 day's journey of knowledge sharing, learning from the best speakers and improving ourselves.
MassMutual Romania has joined DevTalks as a Main Partner for a second year in a row, and we're beyond excited and grateful for their trust. MassMutual Romania is shaping a culture of digital innovation and mutuality to help people secure their future and protect the ones they love.
Positioning MassMutual for its next 20 million customers and remaining innovative in a digital-first world led to the creation of MassMutual Romania in 2020. With headquarters in Bucharest and Cluj-Napoca, the subsidiary was founded to provide an in-house team with expertise in application development and support, quality assurance, and data science.
For the 10th edition anniversary of DevTalks we are preparing some really nice surprises, prizes, and cool areas.
Also, part of the good news is represented by the Gaming Stage, the newest addition to DevTalks, focusing on the intersection between gaming and technology.
This year, besides the Gaming Stage, we will have 13 more stages:
Main Stage, Java Stage, Web Stage, Mobile Stage, Women in Tech Stage, Big Data & Cloud Stage, DevLead Stage, Future of Engineering Stage, DevOps Stage, QA & Testing Stage, Security Stage, and Product World Stage.
The Main Stage will host incredible national and international speakers, panel discussions and workshops, while every other stage will have pure tech content, with a diverse range of sessions covering topics related to software development, web, cloud, engineering, testing, security, and entrepreneurship.
Join us on our social media platforms and be the first to discover the amazing surprises that MassMutual Romania has in store for you.
Whether you're a long-time fan or new to our community, there's never been a better time to get involved. We are excited for this edition as we are preparing an unbelievable experience for you.
See you there!