EPAM Systems is DevLead Stage Partner at DevTalks, the largest expo conference for software developers and IT professionals in Romania
Friday 10 Jun, 2022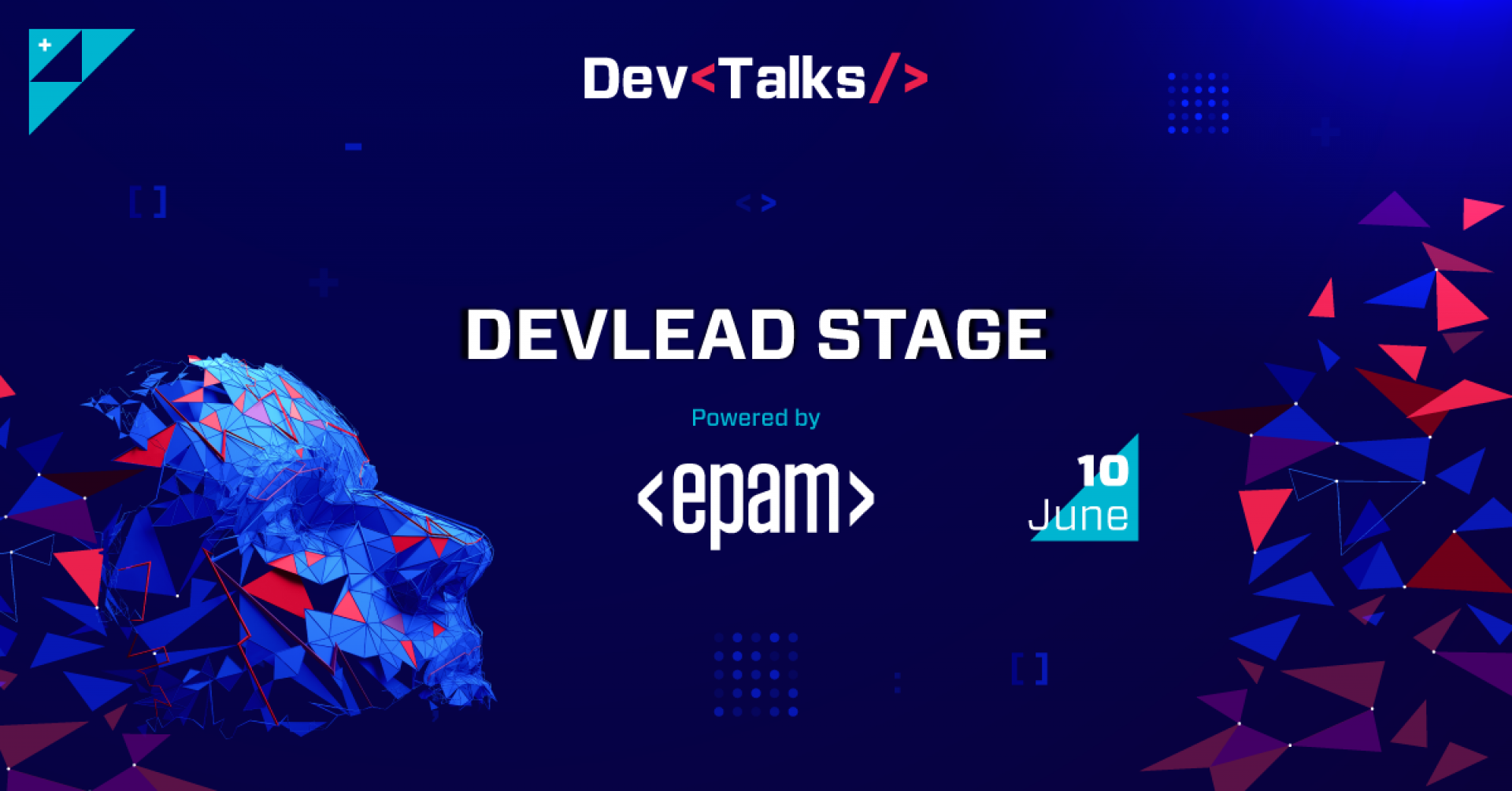 EPAM Systems, Inc. is a leading digital transformation services and product engineering company. Since 1993, EPAM has helped customers worldwide navigate the waves of digital transformation, building solutions that help them level the playing field and stay competitive through constant market disruption.
EPAM believes in investing in people and focuses on creating continuous learning and development opportunities for tech professionals and delivering engineering excellence. For the second year in a row, EPAM joined DevTalks Romania, the largest expo conference for software developers and IT professionals in Romania, as DevLead Stage Partner.
On June 8-10, 2022, DevTalks Romania returns in a new hybrid format, in-person and online, under the concept umbrella "AI & Innovation. Humanity Reimagined." More than 400 daily participants are expected at Globalworth Campus Hall in Bucharest, and over 8,000 participants are expected online. This event brings together a wide range of IT professionals passionate about Web, Java, Security, Big Data & Cloud, DevOps, Future of Engineering, Product Management, Digital Transformation, Mobile, QA & Testing and SAP.
Mihai Tudoran, Service Delivery Manager in Cloud at EPAM Romania, will open the DevLead Stage and share his welcome thoughts and insights then he will pass the microphone to Paul Bran-Popescu, Head of AMS & IMS Team at EPAM Romania, who will give an insightful talk about challenges and opportunities for delivering reliable products to customers while building and maintaining trust.
As a recognized leader, EPAM is listed among the top 15 companies in Information Technology Services on the Fortune 1000 and has ranked as the top IT services company on Fortune's 100 Fastest-Growing Companies list for the last three consecutive years.
"EPAM is committed to helping develop the Romanian tech community. DevTalks is one of the most important conferences in the country that gathers the most tech professionals together. After two years of online-only events due to the pandemic, we are glad to have the opportunity to finally meet face-to-face. We are encouraging the entire tech community to stay hungry to learn more about the newest technologies/frameworks, and we are more than happy to help talented engineers on their paths." - Ovidiu Sutac, Director, Country Head at EPAM Romania
With an organizational culture built on life-long learning and engineering excellence, EPAM offers unique opportunities for professionals who want to develop and thrive on the leading-edge of tech developments, providing upskilling certifications and a range of professional development resources, while pushing the limits of innovation and creative thinking. EPAM supports a fully remote setup from more than 30 cities in Romania.