Meet our @DevTalks speakers Matt Harrison - Corporate Trainer at MetaSnake
Thursday 12 May, 2022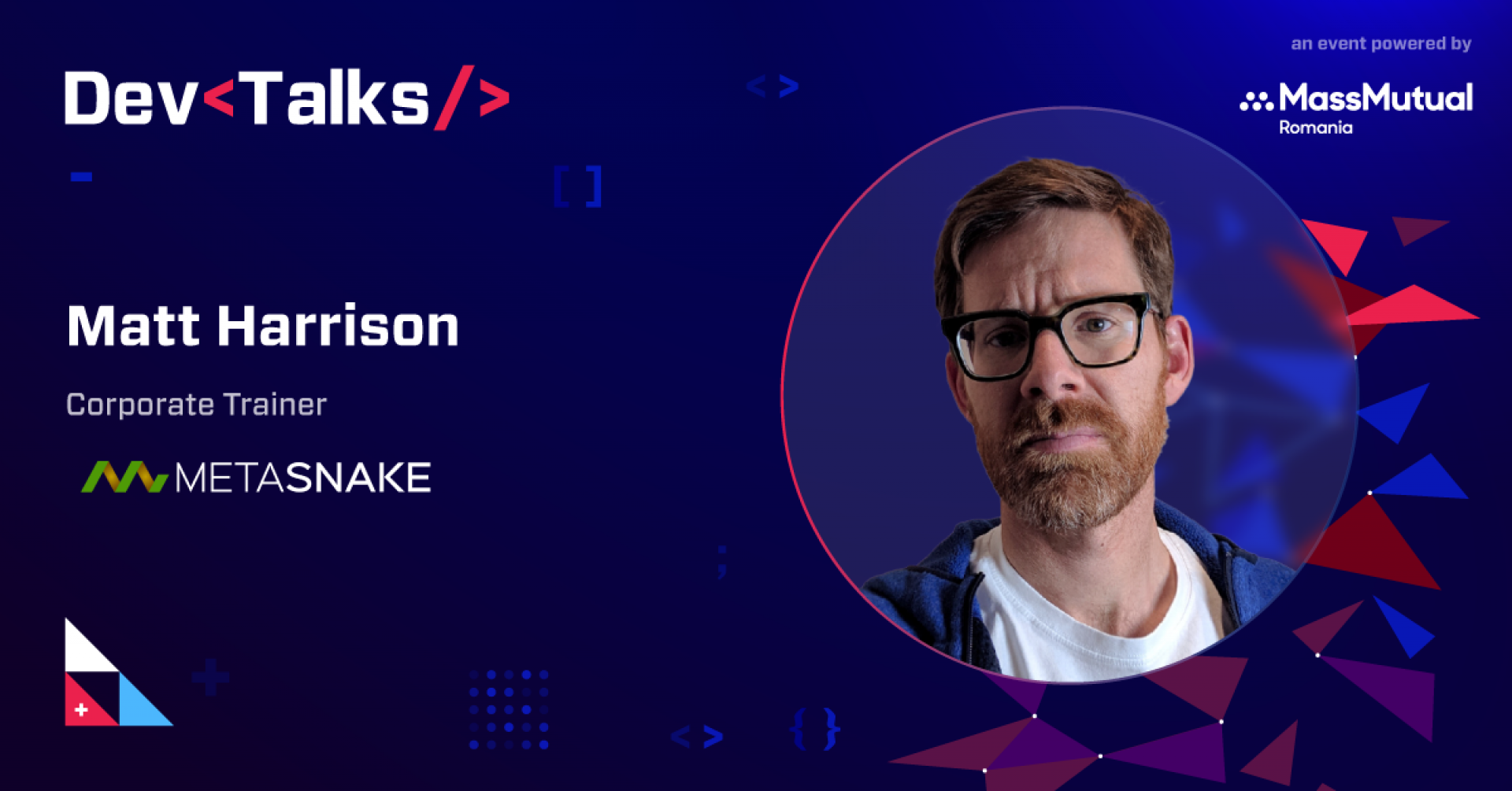 This year between 8th-10th of June you can have a great time at DevTalks 2022 - AI & Innovation. Humanity Reimagined. Here you can connect with people who share the same love for IT field, to learn about the latest industry trends and to meet the most important local and international key leaders who will share their knowledge. At DevTalks 2022, you will have the chance to meet Matt Harrison - Corporate Trainer at MetaSnake at our CodeClash Stage / 9th of June.
#What drew you to the tech industry? 
I love to create. To me tech is about creating to help others.
#What is the best job decision you ever made?
Networking. And I started too late.
#What is the favorite part of your job?
Helping others learn.
#Can you tell us what the most important topic in the Python field is right now?
Giving you the ability to leverage data.
#Do you have any advice for aspiring tech people who want to grow in the tech industry?
Network!