Meet our @DevTalks speakers – Mete Atamel – Senior Developer Advocate at Google
Thursday 28 Apr, 2022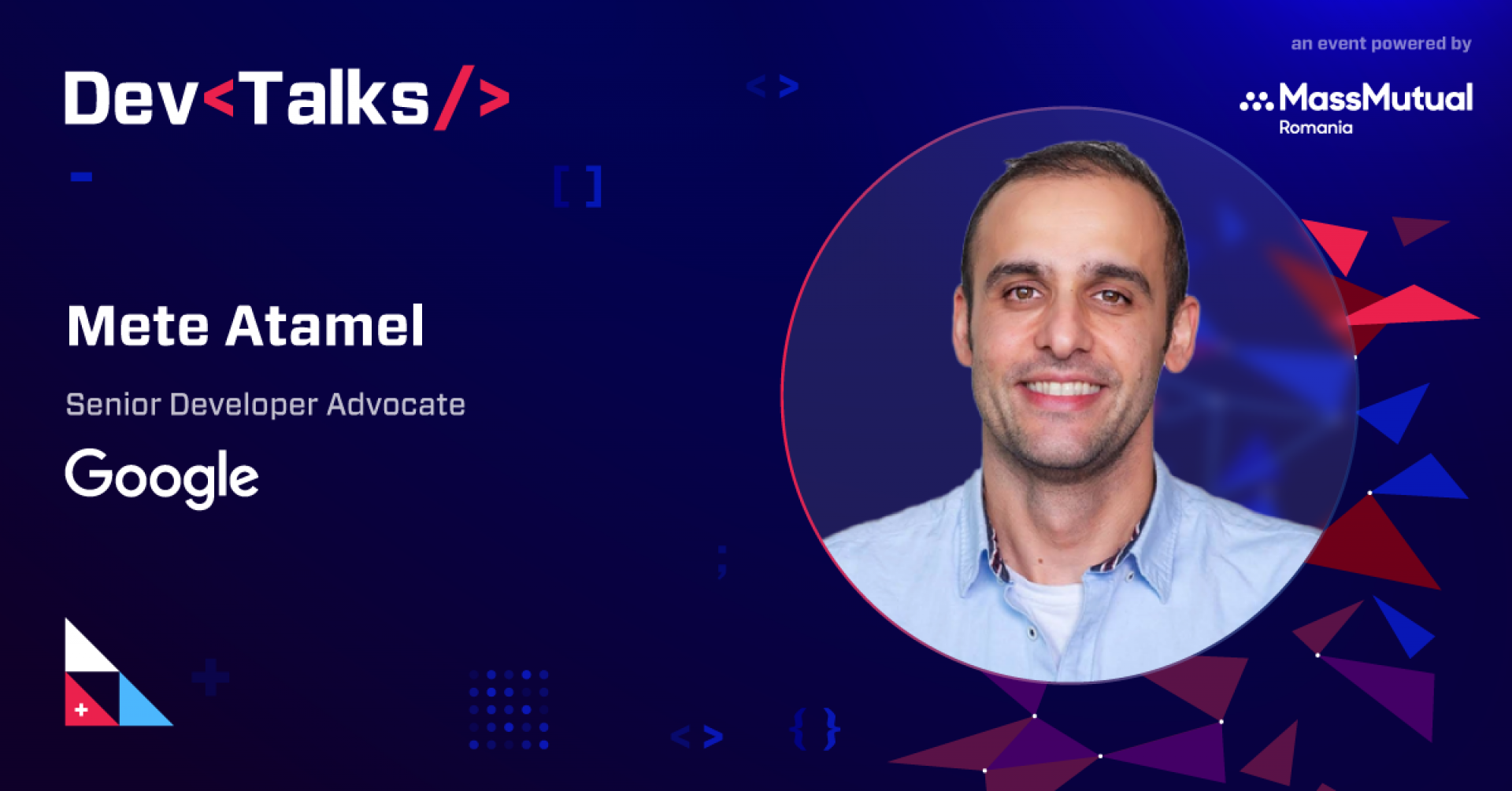 For 3 days, the DevTalks conference provides an excellent platform to keep you up-to-date with the latest industry trends, bringing technical communities together, where the most important local and international key leaders share their knowledge and contribute to the future of the tech industry. At DevTalks 2022, you will have the chance to meet Mete Atamel - Senior Developer Advocate at Google on the BigData & Cloud Stage / 10th of June.
# Can you introduce yourself in a few words?
My name is Mete. I'm a Developer Advocate at Google, focused on helping developers with Google Cloud. I'm originally from the island of Cyprus and currently live in Greenwich/London, not too far away from the prime meridian.
# What was your IT journey like?
I started my IT journey as a research engineer intern at Nokia back in 2004 in the US. Since then, I have worked at companies like EMC, Adobe in the US, Skype, Microsoft and Google in the UK. My roles ranged from Sustaining Engineer to Software Engineer to Lead/Senior Software Engineer and now a Developer Advocate at Google in the past 6 years.
# What is the favorite part of your job?
As a Developer Advocate, I get to learn new technologies and then go out and share my learnings with other developers. I like that I get to stay technical but also connect with other developers all around the world. I also love travelling and my job is great for that!
# If you had to sum up your career in one sentence, what would you say?
I'd say it in one word instead: Diverse :-) I got to work in different roles in different countries (US, UK) and different technologies (C/C++, Java, C#, Flash, Javascript) over the years.
# How do you see the future of work? And how do you frame this during the time we are in now?
It'll be a flexible world where people will get to choose how and where they do their work. Some people will prefer to go to an office on a regular basis and some will prefer to work from home or have a digital nomad kind of lifestyle. Either way, the output is going to be more important than the location/time.
# Do you have any advice for aspiring tech people who want to grow in the tech industry?
Keep learning! There's so much to learn in tech and it's always changing. You need to constantly keep learning to grow and stay relevant in our industry.
# Short overview about what you will talk about at DevTalks 2022?
I'll talk about the current serverless landscape. Serverless started as simple functions but now it's much more than simple functions. I'll talk about the different phases serverless went through and I will give an overview of tools and services in the serverless ecosystem.
# What is your message for Romania IT community?
I'm always impressed with the technical depth of Romanian developers/companies and the conferences in Romania also reflect this. I'm looking forward to learning from you as well!