Check out the different topics, each representing a single block of talks and sessions to guide you through the program of DevTalks! We look forward to welcoming you to the event and providing you with an unforgettable learning and networking experience in the world of technology.
Powered by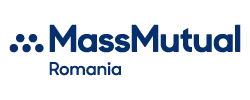 The Visible and Invisible Power of Computation
Main Stage | Day 2 — 45 minutes Artificial Intelligence
This talk will analyze technological advancements from the viewpoint of computational power.
We will explore how past breakthroughs in technology, and AI have been facilitated by computational progress and use this framework to forecast potential directions for technology in the next few years.
Read More...
Multimodal Generative AI Demystified
Main Stage | Day 2 — 45 minutes Artificial Intelligence
Multimodal generative AI has recently seen significant advancements, enabling the creation of realistic images, videos, and audio from textual or other inputs.
However, due to the complexity of these models, understanding how they function and how to apply them in practical settings can be challenging. During this talk, Ekaterina will shed light on the inner workings of multimodal generative AI models by discussing key concepts and techniques used in their development. She will also explore various applications and use cases of this technology. The talk is intended for anyone interested in the current state of AI and its potential to produce realistic and immersive multimedia experiences.
Read More...
Powered by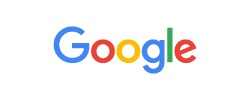 The Power of Human and AI Collaboration in Software Testing
QA & Testing Stage — 45 minutes Artificial Intelligence QA Testing
What if you could delegate routine tasks to AI and focus on your unique expertise in software testing? The power of human and AI collaboration is transforming the way we approach testing, from automating routine tasks to providing predictive analytics.


In this talk, I'll share my experience of collaborating with AI on a daily basis and how it has transformed my work as a software testing expert. I'll explore the routine tasks that I've delegated to AI, enabling me to focus on more complex and specialized testing. Discover the latest AI-powered tools and techniques that are revolutionizing the software testing industry. Moreover, I'll highlight the benefits of human and AI collaboration in testing, including greater speed, accuracy, and efficiency.

Join me to explore the power of human and AI collaboration in software testing and how it can transform your work. Learn about the future of testing and how we can work with AI to take our testing to the next level.
Read More...
Powered by
AI and the Future of Product Management — A Paradigm Shift
Product World Stage — 45 minutes Product Management Artificial Intelligence Product World
As AI breakthroughs continue to revolutionise business, society and our daily lives, we'll stop to ask, how will AI affect the world of product management?


In this talk, we'll explore the rapidly evolving landscape of product management in the era of AI. We'll delve into how recent advancements in AI are reshaping consumer expectations, our organisational capabilities and how product teams collaborate to deliver high-impact products.

So brace yourself for a journey into the future of product management, where AI isn't only an addition to the product but a pillar of product development that demands behavioural, cultural and organisational change.
Read More...
Art & Science of Building ML Products
Product World Stage — 45 minutes Product Management Machine Learning Product World
This talk addresses the challenges faced while building Machine Learning products and provides insights into optimizing ML models, collaborating with multidisciplinary teams, and managing stakeholder expectations. 
Attendees will gain practical strategies for aligning product objectives with technical constraints and ensuring exceptional user experiences. The talk equips product managers & teams with the knowledge and tools needed to successfully navigate the complexities of ML product development and drive innovation.
Read More...