Check out the different topics, each representing a single block of talks and sessions to guide you through the program of DevTalks! We look forward to welcoming you to the event and providing you with an unforgettable learning and networking experience in the world of technology.
Powered by
Art & Science of Building ML Products
Product World Stage — 45 minutes Product Management Machine Learning Product World
This talk addresses the challenges faced while building Machine Learning products and provides insights into optimizing ML models, collaborating with multidisciplinary teams, and managing stakeholder expectations. 
Attendees will gain practical strategies for aligning product objectives with technical constraints and ensuring exceptional user experiences. The talk equips product managers & teams with the knowledge and tools needed to successfully navigate the complexities of ML product development and drive innovation.
Read More...
Powered by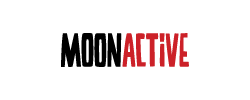 AI-Powered Design and Architecture: Crafting the Future of Gaming
Gaming Stage — 30 minutes Gaming
Uncover the transformative potential of AI in game design and architecture. Dive deep into how artificial intelligence can be leveraged to streamline design processes, create sophisticated game architecture, and enhance player experiences.
Read More...
From Passion to Profession in the Gaming Industry
Gaming Stage — 1 hour Gaming
Encouraging more junior developers into the gaming industry by providing the necessary resources to navigate a career path into it. 
How employers and senior developers can better aid the potential talent of young developers. An upcoming interactive online platform for game career development - through a reward-based gamified approach, the goal is to expand & inspire talent in the gaming industry by offering hands-on experience to job seekers to forge and cultivate a career path.
Read More...
Video Games & High Culture.
Gaming Stage — 45 minutes Gaming
From the origins of a multidisciplinary project to the development of the Crossmedia IP "Homeni et Armi"