Check out the different topics, each representing a single block of talks and sessions to guide you through the program of DevTalks! We look forward to welcoming you to the event and providing you with an unforgettable learning and networking experience in the world of technology.
Powered by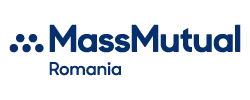 "Intelligent Media Processing" – automating human review tasks with the use of Machine Learning algorithms inside Amazon
Main Stage | Day 2 — 30 minutes DevOps Agile
How Amazon is unlocking potential with artificial intelligence and machine learning by accelerating unstructured data understanding to reduce manual, routine, and time consuming tasks while achieving human like reasoning on diverse media input.

Documents and Images across different verticals (compliance, banking, capital markets, and insurance) come in various file types, varied formats, and contain valuable information. Amazon is creating a competitive edge by automating the processing and understanding of such data to uncover insights across a wide variety of documents such as Safety Datasheets, User Manuals but also expanding this approach to practically any type of document/image containing semi-structured or unstructured information.
Read More...