Check out the different topics, each representing a single block of talks and sessions to guide you through the program of DevTalks! We look forward to welcoming you to the event and providing you with an unforgettable learning and networking experience in the world of technology.
Powered by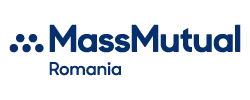 DevOps at Netflix
Main Stage | Day 2 — 30 minutes DevOps Agile
Netflix is a global leader in video streaming and has always been known in Silicon Valley for its culture document; a seminal work in setting the context about culture.

In this session, I will shed light on how Netflix thinks about DevOps, how our culture permeates our thought on Agile practices, DevOps, and development.
It will be a great way to get a glimpse of how loosely coupled and highly aligned Netflix is, and participants can apply some parts of our culture to their organizations.
Read More...