Check out the different topics, each representing a single block of talks and sessions to guide you through the program of DevTalks! We look forward to welcoming you to the event and providing you with an unforgettable learning and networking experience in the world of technology.
Powered by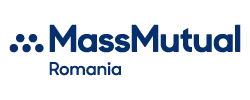 DevOps at Netflix
Main Stage | Day 2 — 30 minutes DevOps Agile
Netflix is a global leader in video streaming and has always been known in Silicon Valley for its culture document; a seminal work in setting the context about culture.

In this session, I will shed light on how Netflix thinks about DevOps, how our culture permeates our thought on Agile practices, DevOps, and development.
It will be a great way to get a glimpse of how loosely coupled and highly aligned Netflix is, and participants can apply some parts of our culture to their organizations.
Read More...
Powered by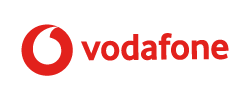 Do the magic with DevOps, Open Source and All-remote teams
Future of Engineering Stage — 45 minutes DevOps Future of Engineering
How the GitLab Data team embraces DevOps culture to move fast in a rapidly growing environment. Why you should find solutions for your challenges in the Open Source world.
• What are the vital points you should stick with in order to provide trusted data on time for your users?
• Providing a walkthrough over the process of creating, improving, and scaling the Data products using a modern DevOps stack in the Open Source world.
• Exposing details of the use case and how we embrace the open-source philosophy to help us provide faster time to market.
We will discuss how to use the advantage of the internal product to make us more agile in the daily job of creating great data products
Read More...
Powered by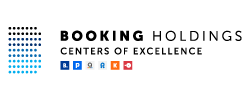 Disaster Recovery Testing at Booking.com
DevOps Stage — 30 minutes DevOps
Large disasters can be due to equipment failures, user errors, natural disasters, malware and other unexpected events. At Booking.com, part of the Booking Holdings family of brands, we have established a program to test the impact of these disasters and the recovery mechanism that we have in place. Those tests started years ago with simple region evacuation in normal conditions, and later expanded to injection of latency at the network level, packet dropping, cut of inter-datacenter connection, cut of power feed or even region-wide shutdown.In this talk, Dragoș Abagiu will share information based on 5 years of knowledge acquired during this program: the improvement of the reliability of our platform, the organizational impact, the automation created for or after the tests, and how the company managed to mitigate real incidents that have happened since the start of the project. Read More...
Common cloud migration pain points and how to overcome them - based on practical experience
DevOps Stage — 45 minutes DevOps Kubernetes
There are different obstacles, respectively challenges that you're facing when starting almost from scratch with the cloud migration of your application. 
They are related to architectural aspects: what about the structure, what about the components of the microservice, which has to be established in the cloud? Which services of the cloud provider should be used, e.g. Serverless services or a Kubernetes service? They are related to technical issues - probably common mistakes, for example, inappropriate deployment rules of workloads, scheduling problems of Kubernetes pods, wrong or missing policy settings for pulling container images, etc. They can be referred to as financial aspects: what costs can be expected after implementing a minimum viable product or in the future by hosting a productive environment for your customer? I've faced several of those issues and would like to reveal my approaches by providing explanations with regard to real implementations.
Read More...
Delivering DevOps as a Service: Accelerating Feedback Loops and Quality Delivery
DevOps Stage — 30 minutes DevOps
Discover how to overcome project frustrations and expedite time-to-market by implementing 'build once, run everywhere' as a DevOps practice.
Join us as we introduce the Application Platform Orchestrator (APO), an automated solution that combines project environment provisioning and application management using the powerful DevOps tool stack. Streamline your processes and unlock the potential for rapid feedback loops and high-quality delivery in this engaging keynote session. Read More...
How AI and DevOps changes the way we create products in the future
DevOps Stage — 45 minutes DevOps
The best scenario would be to combine a presentation and a hands-on (to show in real life how things can be done).

The future of infrastructure will be containerized
DevOps Stage — 45 minutes DevOps Cloud
Developers and data professionals are rapidly adopting containers as a way to develop and ship software.
hey are lightweight, easy to share and re-use and reduces the "Worked on computer" debate. But running them at scale is a different challenge. In this talk we will explore how we got to an era where containers are pretty much the standard and how you can leverage managed containers platforms to run your apps safely and securely on Cloud.
Read More...
Kubernetes, just because we can!
DevOps Stage — 30 minutes DevOps
Remembering the good all days while appreciating the present.
In this talk, we're going to see how to setup Kubernetes cluster for CI/CD using a bare metal cluster. How to install, configure, deploy services, automation and discuss differences between the bare metal deployments and cloud deployments.
Read More...
Money Matters: Cloud-Native from Abstraction to Currency
DevOps Stage — 30 minutes DevOps Cloud
The purpose of this talk is to offer insights into the abstraction model of the Cloud-Native landscape and how it relates to currency, by sharing valuable insights and lessons learned. Furthermore we will discuss the current state of the industry's tech stack.