Check out the different topics, each representing a single block of talks and sessions to guide you through the program of DevTalks! We look forward to welcoming you to the event and providing you with an unforgettable learning and networking experience in the world of technology.
Powered by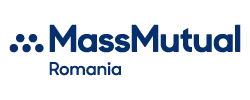 "Intelligent Media Processing" – automating human review tasks with the use of Machine Learning algorithms inside Amazon
Main Stage | Day 2 — 30 minutes DevOps Agile
How Amazon is unlocking potential with artificial intelligence and machine learning by accelerating unstructured data understanding to reduce manual, routine, and time consuming tasks while achieving human like reasoning on diverse media input.

Documents and Images across different verticals (compliance, banking, capital markets, and insurance) come in various file types, varied formats, and contain valuable information. Amazon is creating a competitive edge by automating the processing and understanding of such data to uncover insights across a wide variety of documents such as Safety Datasheets, User Manuals but also expanding this approach to practically any type of document/image containing semi-structured or unstructured information.
Read More...
Powered by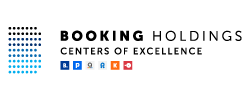 Common cloud migration pain points and how to overcome them - based on practical experience
DevOps Stage — 45 minutes DevOps Kubernetes
There are different obstacles, respectively challenges that you're facing when starting almost from scratch with the cloud migration of your application. 
They are related to architectural aspects: what about the structure, what about the components of the microservice, which has to be established in the cloud? Which services of the cloud provider should be used, e.g. Serverless services or a Kubernetes service? They are related to technical issues - probably common mistakes, for example, inappropriate deployment rules of workloads, scheduling problems of Kubernetes pods, wrong or missing policy settings for pulling container images, etc. They can be referred to as financial aspects: what costs can be expected after implementing a minimum viable product or in the future by hosting a productive environment for your customer? I've faced several of those issues and would like to reveal my approaches by providing explanations with regard to real implementations.
Read More...