Check out the different topics, each representing a single block of talks and sessions to guide you through the program of DevTalks! We look forward to welcoming you to the event and providing you with an unforgettable learning and networking experience in the world of technology.
Powered by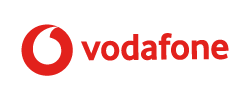 Do the magic with DevOps, Open Source and All-remote teams
Future of Engineering Stage — 45 minutes DevOps Future of Engineering
How the GitLab Data team embraces DevOps culture to move fast in a rapidly growing environment. Why you should find solutions for your challenges in the Open Source world.
• What are the vital points you should stick with in order to provide trusted data on time for your users?
• Providing a walkthrough over the process of creating, improving, and scaling the Data products using a modern DevOps stack in the Open Source world.
• Exposing details of the use case and how we embrace the open-source philosophy to help us provide faster time to market.
We will discuss how to use the advantage of the internal product to make us more agile in the daily job of creating great data products
Read More...
Serving Serverless on your Own Servers
Future of Engineering Stage — 30 minutes Future of Engineering
Efficient use of shared server resources is critical at EveryMatrix; we will share some of the highs and lows of our experience transitioning to a vendor-neutral Serverless computing model in a private datacentre using Kubernetes and KNative.
How to build Sustainable Software and Where to start
Future of Engineering Stage — 45 minutes Future of Engineering
Today, more than 200 global organisations have signed The Climate Pledge and are pursuing ambitious carbon-reduction activities, including operational changes in the race to fight climate change and switch to renewable sources of energy. In this talk we will explore how to continue scaling your business while keeping track of minimising carbon footprint and energy consumption. We will also discuss the shift in the ways of working so that your software can become "greener".
Read More...
How to see the goal before you hear about it
Future of Engineering Stage — 45 minutes Future of Engineering
In the talk I'll introduce the Media Streaming Mesh open-source project, explaion how it can be used to enable cloud-native real-time media streaming, describe the system architecture, and show a live demo.

Adapting for Success: Thriving as a Developer in an AI-Driven World
Future of Engineering Stage — 30 minutes Future of Engineering
In an era of rapid technological advancements, the future of programming is evolving at an unprecedented pace. As developers, it is crucial to understand how to stay competitive and relevant in an AI-driven world. Join us as we explore the key strategies and skills developers need to embrace to thrive in the evolving landscape of programming. Read More...
Balancing Coupling in Software Design
Future of Engineering Stage — 45 minutes Future of Engineering
We are used to treating coupling as the necessary evil. 
Hence, we aim to break systems apart into the smallest services possible, in the ever-lasting quest of decoupling everything. But what results are we getting by following this reasoning? — Instead of the promised land of evolvable systems, many such "decouple everything" endeavors lead straight into the chains of distributed monoliths. Can we do better? What if there is a better way to handle coupling in distributed systems? Or even, what if instead of fighting coupling, we can use it as a heuristic for designing systems that are actually evolvable and maintainable? That's exactly what you will learn in this session: what coupling is, and how you can use it as a design tool. We will start by taking a journey through time, and explore the different models of evaluating coupling. Next, we will combine the existing knowledge into a coherent model — a simple function for evaluating a system's decomposition into components. This function will allow you to assess the expected effort for evolving a system and use it as a heuristic for optimizing architectural design decisions.
Read More...
Powered by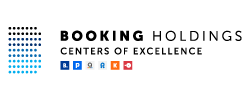 Common cloud migration pain points and how to overcome them - based on practical experience
DevOps Stage — 45 minutes DevOps Kubernetes
There are different obstacles, respectively challenges that you're facing when starting almost from scratch with the cloud migration of your application. 
They are related to architectural aspects: what about the structure, what about the components of the microservice, which has to be established in the cloud? Which services of the cloud provider should be used, e.g. Serverless services or a Kubernetes service? They are related to technical issues - probably common mistakes, for example, inappropriate deployment rules of workloads, scheduling problems of Kubernetes pods, wrong or missing policy settings for pulling container images, etc. They can be referred to as financial aspects: what costs can be expected after implementing a minimum viable product or in the future by hosting a productive environment for your customer? I've faced several of those issues and would like to reveal my approaches by providing explanations with regard to real implementations.
Read More...