Check out the different topics, each representing a single block of talks and sessions to guide you through the program of DevTalks! We look forward to welcoming you to the event and providing you with an unforgettable learning and networking experience in the world of technology.
Powered by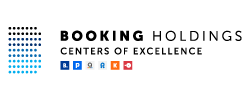 Common cloud migration pain points and how to overcome them - based on practical experience
DevOps Stage — 45 minutes DevOps Kubernetes
There are different obstacles, respectively challenges that you're facing when starting almost from scratch with the cloud migration of your application. 
They are related to architectural aspects: what about the structure, what about the components of the microservice, which has to be established in the cloud? Which services of the cloud provider should be used, e.g. Serverless services or a Kubernetes service? They are related to technical issues - probably common mistakes, for example, inappropriate deployment rules of workloads, scheduling problems of Kubernetes pods, wrong or missing policy settings for pulling container images, etc. They can be referred to as financial aspects: what costs can be expected after implementing a minimum viable product or in the future by hosting a productive environment for your customer? I've faced several of those issues and would like to reveal my approaches by providing explanations with regard to real implementations.
Read More...
The future of infrastructure will be containerized
DevOps Stage — 45 minutes DevOps Cloud
Developers and data professionals are rapidly adopting containers as a way to develop and ship software.
hey are lightweight, easy to share and re-use and reduces the "Worked on computer" debate. But running them at scale is a different challenge. In this talk we will explore how we got to an era where containers are pretty much the standard and how you can leverage managed containers platforms to run your apps safely and securely on Cloud.
Read More...
Money Matters: Cloud-Native from Abstraction to Currency
DevOps Stage — 30 minutes DevOps Cloud
The purpose of this talk is to offer insights into the abstraction model of the Cloud-Native landscape and how it relates to currency, by sharing valuable insights and lessons learned. Furthermore we will discuss the current state of the industry's tech stack.

Powered by
Platform modernization – transforming legacy software to modern cloud-native
Product World Stage — 30 minutes Product Management Cloud Product World
Many successful software businesses today face the challenge of taking their highly successful but legacy products and transitioning them into modern cloud-native architectures that can exploit the benefits of cloud hyperscalers.  In this talk, Kevin will walk through how to approach this challenge to maximize the chances of successful transformation and deliver the greatest benefit for your company.
Read More...