Check out the different topics, each representing a single block of talks and sessions to guide you through the program of DevTalks! We look forward to welcoming you to the event and providing you with an unforgettable learning and networking experience in the world of technology.
Powered by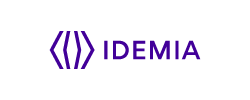 Easy-to-use Test Automation Framework in Java
Security Stage — 30 minutes Java Testing Security
How Covid-19 and the war changed our cybersecurity landscape… Where will it all end and how to prepare?
Security Stage — 45 minutes Security
Undoubtedly, our cybersecurity landscape has dramatically changed over the last 3 years.
First due to the Covid-19 pandemic with challenges moving from the secure office space to the insecure home space, later by the war in the Ukraine which caused many destructive cyberattacks. Righard Zwienenberg will guide you on a tour of events happened over the last 3 years to the point where we are now. He will then take a peak into the future into what the cybersecurity landscape may evolve, of course complemented with advice on how to prepare! He cannot promise that ChatGPT will be a part of the presentation. Although it is a cybersecurity risk, by then the cybersecurity landscape may have completely been taken over by ChatGPT's AI and this presentation may be censored. automatically corrected to be accurate.
Read More...
Uncover the Secrets of PKCE: Elevating OAuth2.0 for security of native clients
Security Stage — 30 minutes Security
Discover the power of PKCE (Proof Key for Code Exchange), an OAuth2.0 extension.
OAuth has become the go-to authentication mechanism, with a multitude of users seamlessly logging into apps with well-known platforms like Google or Twitter. Join us as we explore the limitations of standard OAuth flows for native clients, uncover the risks and potential attack vectors associated with them, and showcase the case studies. Gain invaluable insights into how PKCE addresses these challenges head-on, fortifying your applications against potential attacks.
Read More...
Breaking Free from the Laptop Shackles: The Virtual Revolution in Secure Application Development
Security Stage — 45 minutes Security
The need to secure corporate laptops spans across all functions of the organization, and software application development is one of them. 
In this keynote, I retrace the origins of the secure laptop and explain how recent advances in virtualization and security mechanisms have enabled an entirely online delivery of secure environments for application development, literally putting an end to the necessity for physical incarnations of the secure developer laptop.
Read More...
Building a sustainable security requirements process with the ASVS
Security Stage — 45 minutes Security
But how do we do that? Not everyone can think up security requirements on demand and we need to do this constantly for each new feature or development.

As a project lead for the OWASP Application Security Verification Standard (ASVS), a list of requirements for building secure software, this is something I have spent time working on as well as discussing with a variety of development teams. In this talk I want to show you what we came up with.

After a brief overview of what the ASVS is, we will then talk about how to:

- Get buy-in for security at this stage
- Balance trade-offs and prioritize different security requirements
- Trim the ASVS to focus on your current context
- Make the process repeatable and maintain a view of security state

You should leave the talk with not only a better understanding of the ASVS but also clear ideas on how you can take this and implement it as part of your own organization's requirements process.
Read More...
HOW AI IS THREATENING DEVELOPERS JOBS
Security Stage — 30 minutes Security
1. Cyber Smart Defence - Stefanini Group - Who we are - Madalin Dumitru (Cyber Smart Defence- part of Stefanini Group)
2. Why Cyber Security is so important ? - today and tomorrow - Madalin Dumitru 3. Threats & Challenges for developers - Irina Peptenaru (Cyber Smart Academy) 4. Cyber security : Evolution & Opportunities for developers - Irina Peptenaru5. Case study - Irina Peptenaru Read More...
The importance of asset management for cyber security
Security Stage — 45 minutes Security
Asset management plays a critical role in ensuring cybersecurity by effectively managing assets through various practices such as inventory management, tracking, patching, risk assessment, and incident response planning.
It encompasses the benefits, best practices, challenges, and future trends in maintaining a secure environment for valuable assets.
Read More...
What do/should you ask/expect from your Managed Security Services Provider?
Security Stage — 30 minutes Security
In an age of digital transformation and escalating cyber threats, businesses must prioritize cybersecurity. However, not every organization has the capacity or resources to manage this critical area effectively in-house. That's where Managed Security Services Providers (MSSPs) step in.
In this presentation, we'll delve into the vital process of selecting and working with an MSSP, providing a roadmap on how to choose an MSSP, what questions to ask during the selection process, and what organizations should expect from their cybersecurity partner. It aims to equip attendees with the knowledge they need to navigate this significant decision effectively, to ensure robust, tailored cybersecurity support that aligns with their unique needs and objectives.Don't miss out on this session as we explore the key to creating successful, secure partnerships in our increasingly connected world. Read More...