Check out the different topics, each representing a single block of talks and sessions to guide you through the program of DevTalks! We look forward to welcoming you to the event and providing you with an unforgettable learning and networking experience in the world of technology.
Powered by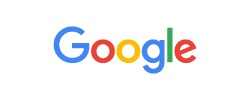 Testers, Grab a Hold on Your Product's Quality
QA & Testing Stage — 30 minutes QA Testing
In the ever-evolving landscape of software development, testers play a critical role in ensuring product quality. However, their influence and impact on the final outcome often remained underestimated. This talk aims to shed light on two essential aspects that empower testers to take charge of product quality and make a significant difference: professional reconversion and the shift left approach. Join us for an engaging discussion that will empower testers to seize control of their product's quality, enhance their professional growth, and contribute meaningfully to the success of software development projects. Read More...
How Cypress united developers and QA engineers at Maersk
QA & Testing Stage — 45 minutes QA Testing
I would be talking through the devops and testing culture shift that happened at Maersk and how the introduction of Cypress testing speeded the transition and brought developers and QA engineers to work side by side.

Beyond functionality: Understanding the role of non-functional testing in high-quality software
QA & Testing Stage — 30 minutes QA Testing
Non-functional testing may be a term you've heard before, but do you know what it actually entails? 
You may be surprised to learn that you've already performed some aspects of it without realizing it. Or perhaps, you've been conducting certain types of non-functional tests and would like to discover more.
Let's bring to light the major types of non-functional testing, the purpose and some hands-on examples that saved the day in many projects. 
Read More...
The Power of Human and AI Collaboration in Software Testing
QA & Testing Stage — 45 minutes Artificial Intelligence QA Testing
What if you could delegate routine tasks to AI and focus on your unique expertise in software testing? The power of human and AI collaboration is transforming the way we approach testing, from automating routine tasks to providing predictive analytics.


In this talk, I'll share my experience of collaborating with AI on a daily basis and how it has transformed my work as a software testing expert. I'll explore the routine tasks that I've delegated to AI, enabling me to focus on more complex and specialized testing. Discover the latest AI-powered tools and techniques that are revolutionizing the software testing industry. Moreover, I'll highlight the benefits of human and AI collaboration in testing, including greater speed, accuracy, and efficiency.

Join me to explore the power of human and AI collaboration in software testing and how it can transform your work. Learn about the future of testing and how we can work with AI to take our testing to the next level.
Read More...
Development for QE: Rising from the Valley of tears
QA & Testing Stage — 30 minutes QA Testing
Quality engineering is not simply testing and validating functional and non-functional aspects, or simply put, having full coverage in automated tests. Quality engineering is also how you set up your developers for success and how you make sure that there is a culture of quality in the company.This short story will show how some decisions can make or break a team and a product from the eyes of a quality engineering person. Read More...
Smoke Tests & Mirrors
QA & Testing Stage — 45 minutes QA Testing
Having been a magician for 35 years, I started noticing that some magic principles and theories also apply to software testing.

In this session, I will try to connect those two seemingly unrelated subjects. This will show that everything you learn has an impact on how you behave and what you do professionally.
This is based on a series of blog posts that I wrote about this subject with more to come in the future: https://www.softwaretester.blog/tag:magic,automation
o Key Takeaways:
 See how experiences in a completely unrelated field can be highly beneficial for your professional life
 Think about aspects of software testing from a different angle
 Get to know a little more about the magic world and have some fun with it
Read More...
Whose Test Is It Anyway?
QA & Testing Stage — 45 minutes QA Testing
There is a question that people keep asking me, expecting there is a simple recipe they just need to learn: how would you test this? When your job is to find some of what others may have missed, the responses vary greatly. Software development is a social activity, and the social context determines what work gets priority.

In this talk, we review my 10-step recipe in exploratory unit testing of a program created using computer assisted software authorship. When AI writes us a program, we can ask ourselves how we would test this, and review the recipe and results. The 10-step recipe, clear in hindsight, is created with social software testing, by pair and ensemble testing with individuals and groups for training purposes. I picked up ingredients that make my recipe particularly good for demo purposes.
You won't be repeating my testing, you will be testing other programs and systems. Instead of the recipe, let's focus on succeeding with the ingredients: social software testing - sourcing other people's ideas; perspectives and oracles - knowing how to operate and assess in a versatile manner; and strategies and tactics - knowing ideas that lead us, and diversifying options of ingredients.
It's not about testers, but testing. It's about the results, the impact, the feelings, and the costs - both direct and opportunity. We are stronger together than alone, and always both learning and contributing, getting the best out of everyone into the work we do.
Key takeaways:Exploratory Unit Testing - a majority of production failures can be reproduced by a unit test, which then also means it can be found by a unit test. Ensemble and Pair Testing - social software testing approaches contribute to getting the best out of everyone into the work we are doing. Testing, not testers - we share tests in teams across test levels through collaboration. Read More...