Check out the different topics, each representing a single block of talks and sessions to guide you through the program of DevTalks! We look forward to welcoming you to the event and providing you with an unforgettable learning and networking experience in the world of technology.
Powered by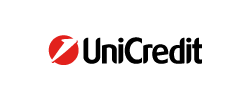 Opening Speech powered by UniCredit
Mobile Stage — 10 minutes Mobile
Mobile Banking - fast delivery approaches with Adaptive Elements
Mobile Stage — 30 minutes Mobile
In a fast and competitive environment is essential to create an app that is both secure and highly responsive.
In this session we'll discuss some of the strategies we implemented on backend in order to create adaptive elements for frontend, how we handle integrations, routing and much more.
Read More...
Espresso Martini - A Swift Mock Server
Mobile Stage — 45 minutes Mobile
This talk will go over how we can build a full mock server using Swift and Vapor. 
This mock server can run locally on our machine and be used by all platforms, or be installed as part of our iOS Application and simulate network calls and errors to debug edge cases, replicate bugs and work with nothing more than an API contract. We will also learn how to build a command-line tool using Swift to run our server from the command line.

Additional information on talk:
Basically participants will learn the following arguments:
- How to use Vapor
- How to build a Command Line interface using Swift
- How to use Swift beyond basic iOS Development
- How to leverage iOS/Swift knowledge to build better products
Read More...
Adventures in Flutter-land
Mobile Stage — 45 minutes Mobile Flutter
There is always that business lure to save money and "build once, deploy everywhere"; and it might work for a short while but long term support is a nightmare. The community is full of stories of rewrites.
In this keynote, we'll take Flutter for a spin and see if it lives to its hype. It does have a big name behind it and one must wonder why does Google provide an alternative to its native tools. Come and find out!
Read More...