Check out the different topics, each representing a single block of talks and sessions to guide you through the program of DevTalks! We look forward to welcoming you to the event and providing you with an unforgettable learning and networking experience in the world of technology.
Powered by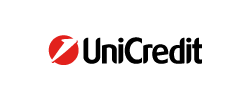 Opening Speech powered by UniCredit
Mobile Stage — 10 minutes Mobile
Mobile Banking - fast delivery approaches with Adaptive Elements
Mobile Stage — 30 minutes Mobile
In a fast and competitive environment is essential to create an app that is both secure and highly responsive.

In this session we'll discuss some of the strategies we implemented on backend in order to create adaptive elements for frontend, how we handle integrations, routing and much more.
Read More...
Mastering IoT-Flutter Integration: A Journey Through DiY Smart Device Case Studies
Mobile Stage — 45 minutes Mobile IoT
In this engaging session, we will explore the exciting world of Do-It-Yourself (DIY) Internet of Things (IoT) projects and various integration ways with Flutter.


By combining the power of Flutter's versatile UI framework with IoT devices, we can create innovative solutions for everyday objects and significantly enhance their functionality.

The session will cover a brief introduction to DIY IoT Projects and their potential impact on our daily lives and the benefits of using Flutter for creating intuitive and responsive interfaces for IoT devices.

In-depth analysis and demonstration of multiple real-life case studies:

Push notifications based car alarm system with Arduino and Flutter

External Car tracking GPS Raspberry Pi Based module monitored with Flutter custom app

Upcycling an old lamp into an intelligent light system controlled remotely via Flutter

Building the perfect Flutter sensors dashboard for both web and mobile platforms

Running Flutter on embedded systems like Raspberry Pi

Join me for a step-by-step guide on how to kickstart your IoT project and integrate it with Flutter and the importance of upcycling and its role in maintaining a sustainable future since most of us all have old phones to be used for some interesting projects and also for a sneak peek into potential future projects that can be achieved by combining Flutter and IoT.

I invite you all to a very interactive session in which to learn how to revolutionize everyday devices with the power of Flutter and IoT.

Discover how to create your own innovative projects, enhance user experience, and contribute to a sustainable future with upcycling.
Read More...
Espresso Martini - A Swift Mock Server
Mobile Stage — 45 minutes Mobile
This talk will go over how we can build a full mock server using Swift and Vapor.
This mock server can run locally on our machine and be used by all platforms, or be installed as part of our iOS Application and simulate network calls and errors to debug edge cases, replicate bugs and work with nothing more than an API contract. We will also learn how to build a command-line tool using Swift to run our server from the command line.

Additional information on talk:
Basically participants will learn the following arguments:
- How to use Vapor
- How to build a Command Line interface using Swift
- How to use Swift beyond basic iOS Development
- How to leverage iOS/Swift knowledge to build better products
Read More...
Adventures in Flutter-land
Mobile Stage — 45 minutes Mobile Flutter
There is always that business lure to save money and "build once, deploy everywhere"; and it might work for a short while but long term support is a nightmare. The community is full of stories of rewrites.
In this keynote, we'll take Flutter for a spin and see if it lives to its hype. It does have a big name behind it and one must wonder why does Google provide an alternative to its native tools. Come and find out!
Read More...
9112Pass: Revolutionizing Emergency Systems - Lightning-Fast Interventions, AI Power, Skyborne Rescues, and Beyond!
Mobile Stage — 45 minutes Mobile
The current emergency service systems are struggling to keep pace with the demands of modern society, necessitating a prompt and comprehensive upgrade. 
This talk introduces 9112Pass, a groundbreaking solution that can revolutionize emergency services within 24 hours. By leveraging cutting-edge technologies, including real-time notifications, precise victim localization, advanced information processing, seamless communication, and integration of drones and AI, 9112Pass creates a dynamic and efficient emergency response ecosystem. With the simple installation of an app, individuals can become heroes, contributing to the safety and well-being of their communities. Join us at the Mobile Stage to discover how 9112Pass can transform emergencies and save lives.
Read More...
LinuxOnAndroid - Reviving a 10 year old Android project
Mobile Stage — 30 minutes Mobile
The LinuxOnAndroid project was for many years a massive success, with over a million downloads on the PlayStore and at its height a thriving community of contributors and users.
However, due to real-life commitments after a few years, the project had to take a back seat and was left dormant. Now, over 10 years after it all started I took on the challenge of reviving, rebuilding and creating a new Linux on Android.
Read More...