Check out the different topics, each representing a single block of talks and sessions to guide you through the program of DevTalks! We look forward to welcoming you to the event and providing you with an unforgettable learning and networking experience in the world of technology.
Powered by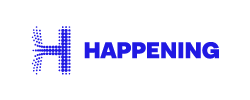 Opening Speech powered by Happening
Web Stage — 10 minutes Web
Unleashing Team Potential: Microfrontends for Web Development at scale
Web Stage — 30 minutes Web
In an era of expanding tech teams and increasing complexity, our traditional monolithic web application architecture can become a roadblock to progress. This talk will share our transformative journey from a single team of 3-5 people to a powerhouse of 6 teams and 40 individuals, and the unique challenges we faced with this growth.Each team desired full independence - in decision-making, in product development, and in release cycles. Bound by a common codebase, changes were often left as 'work in progress', stuck somewhere in the process, causing frustration and delay. Our solution was a radical shift in our development approach: the implementation of microfrontends.This talk will explore how this new approach allowed teams to become true owners of their processes, with smaller, isolated codebases bringing all the benefits of less code. We achieved faster time-to-market, reduced surface area for bugs, and gave each team control over their codebase. The result was a code that created a semantic unity, much easier for engineers to understand and work with.Join us as we delve into the world of microfrontends, demonstrating how this paradigm can boost productivity, simplify development, and revolutionize the way larger teams operate. Read More...
Dev environment for Open Source. In one click.
Web Stage — 45 minutes Web Open Source
Modern tech stack is amazing, but it tends to overcomplicate things. In this talk, we will go throught the process we implemented at daily.dev to make our Open Source project scale in the proper way, letting people to recreate the whole dev environment with a single click.

Let's make development fun again!
Web Stage — 45 minutes Web
Chances are you wanted to become a developer because you wanted to code all day on great products.
Now you have the fancy developer title, a shiny new laptop, and the office has a ping-pong table 🤷🏻‍♀️… but do you actually get to code this much, or is your time spent on finding documentation , figuring out who owns that API, onboarding your new colleagues and figuring out how to work with the infrastructure? In this session Suzanne will share (and show) four ways how an Internal Developer Portal can help you to actually spend time on coding and shipping. Read More...
Pay the Web Forward 
Web Stage — 45 minutes Web
Trying to get paid on the Web today, as a creator, is broken and unfair.
70% of ad spend globally goes to only 2 platforms. Until recently, the Web couldn't natively compete. A new W3C Standard proposal, Web Monetization, uses the Interledger Protocol to enable developers like you to make money from your work in an open, native, and seamless way. And all that with as little as a single line of code!
Read More...
Back to the Future: A PHP Frontend
Web Stage — 45 minutes PHP Web
Step into my time machine, set the dial, and venture back to the future in a day and age where JavaScript's dominance seems unshakable, yet server-side languages like PHP are making surprising comebacks on the frontend, defying the conventional wisdom of yesteryears.
It's not just PHP; every other "traditional backend" language has a contender by now. Things such as Vaadin, Blazor, LiveView or Hotwire. At first glance it appears to be just a detour from the JavaScript-centric future. but there are lessons we need to learn before rejoining the SPA madness parade.
Read More...