Check out the different topics, each representing a single block of talks and sessions to guide you through the program of DevTalks! We look forward to welcoming you to the event and providing you with an unforgettable learning and networking experience in the world of technology.
Powered by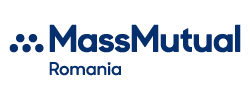 Enhancing Flight Safety in Risk-Averse Systems through AI, ML, and IoT Integration
Main Stage | Day 1 — 45 minutes Artificial Intelligence Machine Learning
In the aviation industry, ensuring the safety of passengers and crew is the top priority. 
With the integration of artificial intelligence (AI), machine learning (ML), and the Internet of Things (IoT), the industry is poised to make significant advancements in flight safety. These technologies have the potential to provide real-time monitoring and predictive maintenance, reduce human error, and enhance overall risk management.
This talk will explore the latest developments in AI, ML, and IoT for enhancing flight safety in risk-averse systems. The speaker will examine various applications of these technologies in the aviation industry, including real-time monitoring of flight systems, predictive maintenance, and risk assessment. The discussion will also cover the challenges of integrating these technologies in a highly regulated industry and the importance of robust data management and security practices.
Attendees will leave this talk with a deeper understanding of the role of AI, ML, and IoT in enhancing flight safety and the benefits and limitations of these technologies. The speaker will also provide practical insights and recommendations for organizations looking to implement AI, ML, and IoT solutions in their flight systems. Whether you are an industry professional, researcher, or simply interested in the future of aviation, this talk is not to be missed.
Read More...
The top 5 JavaScript issues in all our codebases
Main Stage | Day 1 — 45 minutes Artificial Intelligence Cloud
We all try to write the best code we can, but sometimes things slip through the cracks.
With a look at the data from scans of thousands of projects, we can tell what the most common issues are in the codebases of all JavaScript developers.
In this talk we'll take a look at those top issues that plague JavaScript projects around the world, we'll see why they are issues, and finally how to spot and avoid those common errors, issues or anti-patterns. By the end of the talk, you'll feel more confident in your codebase and maybe have a few things to fix.
Read More...