Check out the different topics, each representing a single block of talks and sessions to guide you through the program of DevTalks! We look forward to welcoming you to the event and providing you with an unforgettable learning and networking experience in the world of technology.
Powered by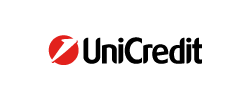 Adventures in Flutter-land
Mobile Stage — 45 minutes Mobile Flutter
There is always that business lure to save money and "build once, deploy everywhere"; and it might work for a short while but long term support is a nightmare. The community is full of stories of rewrites.
In this keynote, we'll take Flutter for a spin and see if it lives to its hype. It does have a big name behind it and one must wonder why does Google provide an alternative to its native tools. Come and find out!
Read More...
Powered by
Opening Speech powered by The Estée Lauder Companies Bucharest Global Technology Center
Women in Tech Stage — 10 minutes Women in Tech
The Power of Diversity and Resilience in Tech: Navigating Challenges, Embracing Vulnerability, and Driving Innovation
Women in Tech Stage — 30 minutes Women in Tech
We will delve into the crucial role of diversity, resilience, and vulnerability in the world of technology.
By exploring how diverse perspectives, coupled with the ability to bounce back from setbacks and embrace vulnerability, can fuel innovation and problem-solving. Attendees will gain practical insights and strategies for cultivating resilience, leveraging diverse talents, and embracing vulnerability to thrive in the face of technical challenges and drive meaningful advancements in the ever-evolving tech landscape.
Read More...
The Global Data and Cyber Security Skills Gap: Current Trends and Future Direction
Women in Tech Stage — 45 minutes Women in Tech
Employees need digital skills to work with new data management and privacy technologies and to keep up to date with rapid technological advancements. Data is central to business success in today's world. Increasingly, the insights it provides are being recognized as an enabler for more accurate, evidence-based decision-making. When it comes to increasing internal knowledge, up skilling existing teams and their understanding can be a vital step when a business faces a skills gap.
Mandatory staff training, appointing data protection and cyber security champions, and circulating reading materials can help boost awareness and educate employees that might be lacking essential knowledge. Enterprises need to sufficiently invest in their data security maturity and data protection teams to retain privacy staff, up skill talent to fill open roles, and prioritize privacy training efforts to ensure all employees support privacy initiatives.


Key Takeaways:
- Data security skills gap and its impact has come to the forefront of discussions in the new digital era.
- On a global scale, it is becoming increasingly clear that the privacy technologies skills gap comes at a cost.
- While the demand for data security skills is high, supply is low, and businesses often struggle to find talent for data protection roles.
Read More...
Breaking the glass ceiling
Women in Tech Stage — 30 minutes Women in Tech
We are hearing talking about breaking the glass ceiling since 50 years now and the topic has always created huge debates worldwide. But do we really know what is this about?
And do we really care about it? I would like to have the audience leaving this session with more clarity on the concept and with a confidence that this concept doesn't define us as human beings. And that it's on us to take whatever it needs to become the version we aspire to be.
Read More...
Empowering the Next Generation of Women in Tech
Women in Tech Stage — 1 hour Women in Tech
Panel discussion between powerful women from tech industry. A free discussion about their experience, share ideas with the audience and a dedicated Q&A session. 
Data analytics: how to grow with the business
Women in Tech Stage — 30 minutes Women in Tech
In today's world, information offers substantial competitive advantage. Data analytics uncovers valuable insights to drive faster decision-making, optimize efficiency and fuel innovation. Information is everywhere. So much information that it is hard to process and get the best insights it can offer. The great thing is that we are surrounded now by technology, and if we have the right skills, we can use the power of technology to get equipped with the right knowledge and information, which can be key for both business and individual growth. Read More...
Story of the Mayflower 400 – worlds first fully autonomous ship
Women in Tech Stage — 45 minutes Women in Tech
The culmination of a multi-year project with IBM and marine research non-profit ProMare The maritime research vessel Mayflower Autonomous Ship is a first-of its-kind autonomous ship — and IBM technology played a central role in bringing it to life. On its inaugural journey, the ship will commemorate the original Mayflower by following its transatlantic route. But this modern Mayflower will gather critical ocean data on the impact of climate change and pollution so that marine researchers can better understand and protect our oceans — now and into the future. IBM and ProMare co-engineered the software for the crewless ship with three layers of technology: sensory inputs, real-time machine learning and analytics, and a decision engine. IBM and ProMare experts used petabytes of data to train machine learning models and wrote rules-based decisioning for the decision engine, enabling the ship to react to an often-treacherous ocean environment — with zero human intervention. It adheres to maritime law while making crucial split-second decisions. It reroutes itself around harsh weather environments. It collects and analyzes massive amounts of ocean data. And it does it all 24/7. By extending the ship's groundbreaking intelligent automation, operational decision-making, edge computing and AI-powered remote monitoring technologies across industries, we can pave the way for the next generation of innovation, efficiency, safety and cost-savings in your business. Read More...
How is technology helping companies connect with investors within the global financial markets?
Women in Tech Stage — 30 minutes Women in Tech
Learn about Issuer Services, a portal which is helping listed companies to access data and reach more investors. You will learn about portal capabilities, the team and technologies behind (Angular, Serverless and AWS). We will be presenting SparkLive, our global webcasting tool and some of our Intelligence products including charting tools, ESG scores, real time news and others . Will also provide insights about the development of a new Intermittent Trading Venue (ITV) which has the potential to be truly game-changing, connecting the private and public markets to help companies grow. Read More...