Check out the different topics, each representing a single block of talks and sessions to guide you through the program of DevTalks! We look forward to welcoming you to the event and providing you with an unforgettable learning and networking experience in the world of technology.
Powered by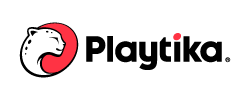 Personalization in Gaming by Human-Machine Team Collaboration
Java Stage — 10 minutes Java Gaming
Personalization in gaming is the concept of tailoring the best gaming experience to each player based on a variety of parameters such as their preferences, habits, level, etc.. Personalization goal is to increase player engagement and create a more immersive and satisfying gaming experience. In this presentation, we will discuss the importance and benefits of personalization in gaming, and how Playtika is leveraging a human-machine team to deliver personalized experiences to its players through scalable and generic digital products. We will cover topics such as data standardization, user modeling, and human-machine collaboration in the context of Playtika's digital platforms. Read More...
Consuming Kafka Events: Scaling is not enough
Java Stage — 30 minutes Java
The Java Revolution: best new language features from Java 8 to Java 20
Java Stage — 45 minutes Java
Software Engineering at Google: What's the Secret?
Java Stage — 30 minutes Java
A Freakonomic Take on Open Standards and Jakarta EE
Java Stage — 45 minutes Java
Words like standard, de-facto, de-jure and open are frequently used and abused in our industry. The reality is that few people really understand what these words actually mean or how these ideas effect their own professional lives in the long and short term. This session aims to clear the air on some of these terms and outline why open standards like Jakarta EE are critically important to you today and in the future. We will explore these concepts in the context of well-established economic theories on competition, monopoly power, the network effect, innovation, open source and open standards - in true Freakonomist style!
Read More...
Managing AI-powered Java App With API Management
Java Stage — 45 minutes Java
ChatGPT enabled us to build custom plugins that let ChatGPT call any API data intelligently, while OpenAI API makes available effective AI models for developers through REST. It generates a user-friendly answer by combining the API data and its natural language capabilities. As the usage of AI grows, we need scalable, performant, and secure API integrations.|
This talk will explore the benefits of integrating an open-source Apache APISIX API management solution with the OpenAI API to define cross-cutting concerns for your AI-powered Java Spring boot app API. From security to rate-limiting features, we will cover everything you need to know to get started with this integration. You will see the demo of how to build an end-to-end production-ready AI-featured Java app.
Read More...
Happy Three Friends: Java, Helm, K8s
Java Stage — 30 minutes Java
Stretch the Java-Kubernetes integration to spin up multiple microservices, databases, and infrastructure objects. Leverage Kubernetes Helm Operators and Custom Resources to build an on-prem DNS solution.

Maximising developer productivity: How governance can make the difference
Java Stage — 30 minutes Java
In the world of software development, governance is often seen as a process-heavy framework that conflicts with the agility and fast pace required by product teams.
However, this talk challenges this misconception by highlighting how effective governance can maximise developer productivity. By establishing clear guidelines, defining responsibilities, and standardising processes, governance provides a solid foundation for efficient and effective teamwork.
Read More...
Effective Transactions Management with Spring
Java Stage — 30 minutes Java
Are you interested in developing concurrent applications that need to run safely and correctly? Are you looking for efficient ways to separate each transaction execution, isolated from the other ones? Are you interested in analyzing the mechanisms provided by Spring for effectively managing concurrent transactions? Working with transactions is a science and an art, and the talk will examine the main concepts of Spring Transactions and the mechanisms behind them. We'll demonstrate their effective implementation in an application, debugging the concurrent executions while varying their essential parameters, such as isolation and propagation. Listeners will find out how to develop Java concurrent applications using Spring Transactions and how to effectively manage their parameters. We'll also dive into debugging the way the isolation and propagation parameters work, demonstrating and analyzing concurrent transactional executions. The talk will be highly oriented on analyzing and debugging the transactional code.  Read More...
Development Horror Stories
Java Stage — 45 minutes Java
We all enjoy hearing a success story, but in the software development industry, the life of a developer is also made up of disasters, disappointments, and frustrations.
Have you ever deleted all the data in production? Or maybe you ran out of disk space, and your software failed miserably! How about crashing your server with a bug you introduced in the latest release? We can learn from each other with the mistakes we make. Come to this session and share with us your most horrific development story and what you did do to fix it.
Read More...
Powered by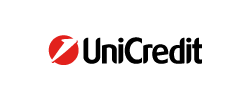 Adventures in Flutter-land
Mobile Stage — 45 minutes Mobile Flutter
There is always that business lure to save money and "build once, deploy everywhere"; and it might work for a short while but long term support is a nightmare. The community is full of stories of rewrites.
In this keynote, we'll take Flutter for a spin and see if it lives to its hype. It does have a big name behind it and one must wonder why does Google provide an alternative to its native tools. Come and find out!
Read More...