Check out the different topics, each representing a single block of talks and sessions to guide you through the program of DevTalks! We look forward to welcoming you to the event and providing you with an unforgettable learning and networking experience in the world of technology.
Powered by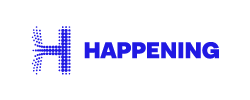 Dev environment for Open Source. In one click.
Web Stage — 45 minutes Web Open Source
Modern tech stack is amazing, but it tends to overcomplicate things. In this talk, we will go throught the process we implemented at daily.dev to make our Open Source project scale in the proper way, letting people to recreate the whole dev environment with a single click.