Check out the different topics, each representing a single block of talks and sessions to guide you through the program of DevTalks! We look forward to welcoming you to the event and providing you with an unforgettable learning and networking experience in the world of technology.
Powered by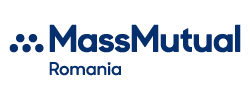 Role of FinOps in the Cloud & DevOps Transformation Journey
Main Stage | Day 1 — 30 minutes DevOps Cloud
In recent years more and more organizations have realized the benefits of cloud computing which provides shared computing resources and services.
The benefits of the cloud are widespread, extending well beyond core infrastructure and cost management. Implemented wisely the cloud can transform the way we deliver technology, improving stability, enabling faster deployment, and increasing operational efficiency throughout the firm. All these transformation goals need to be aligned with optimizing the cloud spend to align with key business goals, promoting shared responsibility for the cloud cost and continuously improving the efficiency and innovation by defining governance and control for cloud usage. Cloud FinOps is an evolving cloud financial management discipline and cultural practice that enables organizations to get maximum business value by driving financial accountability and visibility.
Read More...
Powered by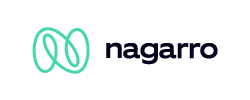 Data engineers are from Mars, Platform engineers are from Venus
Big Data & Cloud Stage — 45 minutes DevOps BigData Cloud
When DevOps emerged around 13-14 years ago, it aimed to bridge the gap between Developers and Operations.
Today - it is safe to say that devs and infra/platform people understand each other reasonably well.
Now it's time to make the case for data and platform engineers.
Does "We need access to prod" mean the same to both sides?
Can data products be truly tested and have a lifecycle?
How do you build a partnership between the teams who provide data infrastructure and those who work with the data?
Read More...
Powered by

Developer Joy – How great teams get s%*t done
DevLead Stage — 45 minutes DevOps DevLead
Software development has become more complex over the years: Building and running a distributed architecture in the cloud, ensuring observability, discussing user experience with design and product, and keeping a healthy balance between dev speed and code quality isn't easy. 
Just be agile and practice DevOps, they say. Join Sven and learn how great software teams measure and improve their developer experience, coordinate work across teams, run autonomous but highly aligned teams, and create a healthy and joyful engineering culture. Always backed up by data (not driven) instead of opinions. The talk will demonstrate how great teams faced development challenges, reinvented themselves, and created new ways of working to get s%*t done. Without losing sight of what makes this craft fun for engineers. Read More...