Check out the different topics, each representing a single block of talks and sessions to guide you through the program of DevTalks! We look forward to welcoming you to the event and providing you with an unforgettable learning and networking experience in the world of technology.
Powered by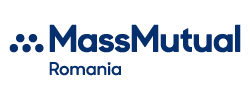 Powered by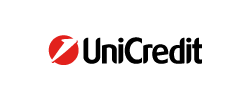 Mastering IoT-Flutter Integration: A Journey Through DiY Smart Device Case Studies
Mobile Stage — 45 minutes Mobile IoT
In this engaging session, we will explore the exciting world of Do-It-Yourself (DIY) Internet of Things (IoT) projects and various integration ways with Flutter.


By combining the power of Flutter's versatile UI framework with IoT devices, we can create innovative solutions for everyday objects and significantly enhance their functionality.

The session will cover a brief introduction to DIY IoT Projects and their potential impact on our daily lives and the benefits of using Flutter for creating intuitive and responsive interfaces for IoT devices.

In-depth analysis and demonstration of multiple real-life case studies:

Push notifications based car alarm system with Arduino and Flutter

External Car tracking GPS Raspberry Pi Based module monitored with Flutter custom app

Upcycling an old lamp into an intelligent light system controlled remotely via Flutter

Building the perfect Flutter sensors dashboard for both web and mobile platforms

Running Flutter on embedded systems like Raspberry Pi

Join me for a step-by-step guide on how to kickstart your IoT project and integrate it with Flutter and the importance of upcycling and its role in maintaining a sustainable future since most of us all have old phones to be used for some interesting projects and also for a sneak peek into potential future projects that can be achieved by combining Flutter and IoT.

I invite you all to a very interactive session in which to learn how to revolutionize everyday devices with the power of Flutter and IoT.

Discover how to create your own innovative projects, enhance user experience, and contribute to a sustainable future with upcycling.
Read More...