Check out the different topics, each representing a single block of talks and sessions to guide you through the program of DevTalks! We look forward to welcoming you to the event and providing you with an unforgettable learning and networking experience in the world of technology.
Powered by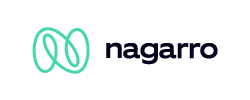 Opening Speech powered by Nagarro
Big Data & Cloud Stage — 10 minutes BigData Cloud
Service Contract profitability management powered by machine learning
Big Data & Cloud Stage — 30 minutes BigData Cloud
Optimize the cost forecasting for service contracts to minimize the booked losses and be able to react with pricing adjustments earlier

Sustainability is eating IT - What we can/t do today
Big Data & Cloud Stage — 45 minutes BigData Cloud
Sustainability is in some way an evergreen, catching up industry by industry. Now it's time for the IT, but Carbon-aware (cloud) computing is in its very early stage. 
Many different activities in the open-source community and within enterprises are on their way to change that. But we don't need to wait until this development delivers its fruits.Max will show you the challenges we have to face, and actions that can be taken to optimize your computing and infrastructure. Without being carbon aware we have to target efficiency, utilization and reduction of resources. Yet, it also includes process changes and the pipelines that deliver those. Let's move sustainability into the responsibility of everyone, like security, and implement holistic approaches for doing things better. Read More...
Breaking Down Cloud Migration Options for Telcos
Big Data & Cloud Stage — 30 minutes BigData Cloud
An interesting thing happened during the last few years: the cloud hyperscalers stormed into the telecom industry. AWS, Microsoft Azure and Google Cloud have all made their intentions clear: to facilitate the transformation of the telecom industry through cloud integration.We're witnessing a pivotal moment in the industry where the telecommunications sector is increasingly embracing cloud technology. Some major operators have designed their 5G networks to run inside the cloud, and others are working to shift part of their core network functions into a cloud environment.This talk will explore the cloud migration options for the telecom operators and share specific use cases on how the cloud platforms are being used by the operators. Read More...
Data engineers are from Mars, Platform engineers are from Venus
Big Data & Cloud Stage — 45 minutes DevOps BigData Cloud
When DevOps emerged around 13-14 years ago, it aimed to bridge the gap between Developers and Operations.
Today - it is safe to say that devs and infra/platform people understand each other reasonably well.
Now it's time to make the case for data and platform engineers.
Does "We need access to prod" mean the same to both sides?
Can data products be truly tested and have a lifecycle?
How do you build a partnership between the teams who provide data infrastructure and those who work with the data?
Read More...
Carbon-Aware Computing: Measuring and Reducing the Carbon Intensity of Software
Big Data & Cloud Stage — 45 minutes BigData Cloud
In today's world, software technologies have become an integral part of our lives.
However, the rapid growth in software technologies and democratization through cloud services has provided organizations with unprecedented access to computational power, which could incur high energy usage and associated emissions costs. To accelerate our technological progress in a sustainable manner, software itself needs the ability to measure and reduce its impact on carbon emissions. This presentation will introduce the concept of carbon-aware computing and discuss how it can you design solution to lower the carbon footprint. The presentation will introduce a case that I worked on with Vestas Wind Systems building a very large high performance compute cluster. By attending this presentation, you will gain a better understanding of how to make your organization's software stack more environmentally friendly while still maintaining its functionality and performance.

Objectives
- Explain the principals of green software
- Analyze carbon emissions impact of technology choices
- Design solutions for greener compute
- Identity areas with large carbon impact or quick wins
- To provide examples of companies that have successfully implemented carbon-aware computing practices and reduced their carbon footprint.
Read More...
Big Data and Cloud Solutions in North American Beverages Market
Big Data & Cloud Stage — 30 minutes BigData Cloud
Do you associate beverages with big data? Few people do. But maybe there is a way to equip a large-scale manufacturing and distribution organization with agile data processing and interpretation activities. Big companies can be smarter about analyzing the large volumes of production, sales, performance, and supply chain data they use. During our presentation, you'll find out more about how big data is used to unlock valuable insights, inform business & sales decisions, and optimize the overall making, shipping, and selling of beer and related products. Join our presentation and find out how we are brewing our big data success story. Read More...
Developers + Cloud = Love
Big Data & Cloud Stage — 45 minutes BigData Cloud
Most cloud platforms today claim to be "the chosen one" for developers. They offer countless tools to code, test, integrate, deploy and run applications. But what does it really take for the perfect relationship ? Let's discover together the key architectural and operational features that would make developers fall in love with a cloud platform.
Read More...
Modern Data Warehousing with GCP in Real Life
Big Data & Cloud Stage — 30 minutes BigData Cloud
Scalability, availability, (almost) unlimited storage, and integration capabilities are some of the benefits of a Modern Data Warehousing platform.
With strong experience in classic data warehousing as vendor, integrator and customer, Andrei will discuss about the available architectures on GCP, terminology mapping between on-premise and cloud platforms, common challenges and customer requests. He will share more about how to carefully pick the right technology, and showcase success cases, pitfalls and lessons learned.
Read More...