Check out the different topics, each representing a single block of talks and sessions to guide you through the program of DevTalks! We look forward to welcoming you to the event and providing you with an unforgettable learning and networking experience in the world of technology.
Powered by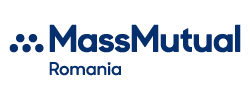 Opening Speech powered by MassMutual Romania
Main Stage | Day 1 — 10 minutes
Role of FinOps in the Cloud & DevOps Transformation Journey
Main Stage | Day 1 — 30 minutes DevOps Cloud
In recent years more and more organizations have realized the benefits of cloud computing which provides shared computing resources and services.
The benefits of the cloud are widespread, extending well beyond core infrastructure and cost management. Implemented wisely the cloud can transform the way we deliver technology, improving stability, enabling faster deployment, and increasing operational efficiency throughout the firm. All these transformation goals need to be aligned with optimizing the cloud spend to align with key business goals, promoting shared responsibility for the cloud cost and continuously improving the efficiency and innovation by defining governance and control for cloud usage. Cloud FinOps is an evolving cloud financial management discipline and cultural practice that enables organizations to get maximum business value by driving financial accountability and visibility.
Read More...
The right fit - behind a staffing recommendation system
Main Stage | Day 1 — 30 minutes
We have all experienced product recommendations on an e-commerce website and wondered how the system can delight us with such personalized offers that we cannot refuse. But would this work in a different setup? Say we have a project opportunity, available thoughtworkers, and the mission to provide staffing recommendations that take into account the capability matrix needed for the job, time zones, team mix, upcoming planned vacations, personal preferences, etc.  There are two challenges which must be addressed when designing a recommender system for staffing: explainability and fairness. When bridging the gap between demand and supply, we have to know the reasoning behind automatically recommending a thoughtworker for a position and making sure that the reasoning is not biased in any way. Because, when dealing with people, transparency is key.
Read More...
Enhancing Flight Safety in Risk-Averse Systems through AI, ML, and IoT Integration
Main Stage | Day 1 — 1 hour Artificial Intelligence Machine Learning
In the aviation industry, ensuring the safety of passengers and crew is the top priority. 
With the integration of artificial intelligence (AI), machine learning (ML), and the Internet of Things (IoT), the industry is poised to make significant advancements in flight safety. These technologies have the potential to provide real-time monitoring and predictive maintenance, reduce human error, and enhance overall risk management.
This talk will explore the latest developments in AI, ML, and IoT for enhancing flight safety in risk-averse systems. The speaker will examine various applications of these technologies in the aviation industry, including real-time monitoring of flight systems, predictive maintenance, and risk assessment. The discussion will also cover the challenges of integrating these technologies in a highly regulated industry and the importance of robust data management and security practices.
Attendees will leave this talk with a deeper understanding of the role of AI, ML, and IoT in enhancing flight safety and the benefits and limitations of these technologies. The speaker will also provide practical insights and recommendations for organizations looking to implement AI, ML, and IoT solutions in their flight systems. Whether you are an industry professional, researcher, or simply interested in the future of aviation, this talk is not to be missed.
Read More...
Lunch Break
Main Stage | Day 1 — 45 minutes
The top 5 JavaScript issues in all our codebases
Main Stage | Day 1 — 45 minutes Artificial Intelligence Cloud
We all try to write the best code we can, but sometimes things slip through the cracks.
With a look at the data from scans of thousands of projects, we can tell what the most common issues are in the codebases of all JavaScript developers.
In this talk we'll take a look at those top issues that plague JavaScript projects around the world, we'll see why they are issues, and finally how to spot and avoid those common errors, issues or anti-patterns. By the end of the talk, you'll feel more confident in your codebase and maybe have a few things to fix.
Read More...
Building a successful Data Warehouse: Practice makes perfect
Main Stage | Day 1 — 30 minutes
The significance of data in modern work environments cannot be overstated. From the moment a car engine starts, a payment to a merchant is initiated, something is searched online or a customer applies for a loan, data is generated and must be effectively managed. From the beginnings of data awareness until nowadays, technology evolved and together with it, enterprise architectures increased in complexity. As a result, the manipulation of increasingly large volumes of diverse data became mandatory. Data grew into one of the most important assets of a company and the need of a Data Warehouse emerged regardless the industry the company operates in. However, the evolution of technology has led to the emergence of new platforms and architectures in the data management field. These include Cloud-based solutions, real-time data processing, self-service data analytics, data lakes, data lakehouses, data mesh and other cutting-edge technologies. Despite these trends, there are timeless DOs and DON'Ts that we have learned from our experience in implementing Data Warehouses over the past decade. These lessons will continue to apply for years to come. In this session, we will explore these key lessons learned on different dimensions such as: requirements collection, implementation methodology (phased vs big bang), data model, data integration in a source agnostic layer, golden data sources, data quality and so on. Read More...
Panel discussion
Main Stage | Day 1 — 45 minutes
Powered by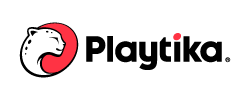 Personalization in Gaming by Human-Machine Team Collaboration
Java Stage — 10 minutes Java Gaming
Personalization in gaming is the concept of tailoring the best gaming experience to each player based on a variety of parameters such as their preferences, habits, level, etc.. Personalization goal is to increase player engagement and create a more immersive and satisfying gaming experience. In this presentation, we will discuss the importance and benefits of personalization in gaming, and how Playtika is leveraging a human-machine team to deliver personalized experiences to its players through scalable and generic digital products. We will cover topics such as data standardization, user modeling, and human-machine collaboration in the context of Playtika's digital platforms. Read More...
Consuming Kafka Events: Scaling is not enough
Java Stage — 30 minutes Java
The Java Revolution: best new language features from Java 8 to Java 20
Java Stage — 45 minutes Java
Keynote powered by Google
Java Stage — 30 minutes Java
A Freakonomic Take on Open Standards and Jakarta EE
Java Stage — 45 minutes Java
Words like standard, de-facto, de-jure and open are frequently used and abused in our industry. The reality is that few people really understand what these words actually mean or how these ideas effect their own professional lives in the long and short term. This session aims to clear the air on some of these terms and outline why open standards like Jakarta EE are critically important to you today and in the future. We will explore these concepts in the context of well-established economic theories on competition, monopoly power, the network effect, innovation, open source and open standards - in true Freakonomist style!
Read More...
Lunch Break
Java Stage — 1 hour
Development Horror Stories
Java Stage — 45 minutes Java
We all enjoy hearing a success story, but in the software development industry, the life of a developer is also made up of disasters, disappointments, and frustrations.
Have you ever deleted all the data in production? Or maybe you ran out of disk space, and your software failed miserably! How about crashing your server with a bug you introduced in the latest release? We can learn from each other with the mistakes we make. Come to this session and share with us your most horrific development story and what you did do to fix it.
Read More...
Happy Three Friends: Java, Helm, K8s
Java Stage — 30 minutes Java
Stretch the Java-Kubernetes integration to spin up multiple microservices, databases, and infrastructure objects. Leverage Kubernetes Helm Operators and Custom Resources to build an on-prem DNS solution.

Keynote
Java Stage — 30 minutes
Effective Transactions Management with Spring
Java Stage — 30 minutes Java
Are you interested in developing concurrent applications that need to run safely and correctly? Are you looking for efficient ways to separate each transaction execution, isolated from the other ones? Are you interested in analyzing the mechanisms provided by Spring for effectively managing concurrent transactions? Working with transactions is a science and an art, and the talk will examine the main concepts of Spring Transactions and the mechanisms behind them. We'll demonstrate their effective implementation in an application, debugging the concurrent executions while varying their essential parameters, such as isolation and propagation. Listeners will find out how to develop Java concurrent applications using Spring Transactions and how to effectively manage their parameters. We'll also dive into debugging the way the isolation and propagation parameters work, demonstrating and analyzing concurrent transactional executions. The talk will be highly oriented on analyzing and debugging the transactional code.  Read More...
Powered by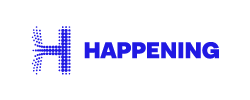 Opening Speech powered by Happening
Web Stage — 10 minutes Web
Unleashing Team Potential: Microfrontends for Web Development at scale
Web Stage — 30 minutes Web
In an era of expanding tech teams and increasing complexity, our traditional monolithic web application architecture can become a roadblock to progress. This talk will share our transformative journey from a single team of 3-5 people to a powerhouse of 6 teams and 40 individuals, and the unique challenges we faced with this growth.Each team desired full independence - in decision-making, in product development, and in release cycles. Bound by a common codebase, changes were often left as 'work in progress', stuck somewhere in the process, causing frustration and delay. Our solution was a radical shift in our development approach: the implementation of microfrontends.This talk will explore how this new approach allowed teams to become true owners of their processes, with smaller, isolated codebases bringing all the benefits of less code. We achieved faster time-to-market, reduced surface area for bugs, and gave each team control over their codebase. The result was a code that created a semantic unity, much easier for engineers to understand and work with.Join us as we delve into the world of microfrontends, demonstrating how this paradigm can boost productivity, simplify development, and revolutionize the way larger teams operate. Read More...
Dev environment for Open Source. In one click.
Web Stage — 45 minutes Web Open Source
Modern tech stack is amazing, but it tends to overcomplicate things. In this talk, we will go throught the process we implemented at daily.dev to make our Open Source project scale in the proper way, letting people to recreate the whole dev environment with a single click.

Keynote
Web Stage — 30 minutes
Let's make development fun again!
Web Stage — 45 minutes Web
Chances are you wanted to become a developer because you wanted to code all day on great products.
Now you have the fancy developer title, a shiny new laptop, and the office has a ping-pong table 🤷🏻‍♀️… but do you actually get to code this much, or is your time spent on finding documentation , figuring out who owns that API, onboarding your new colleagues and figuring out how to work with the infrastructure? In this session Suzanne will share (and show) four ways how an Internal Developer Portal can help you to actually spend time on coding and shipping. Read More...
Lunch Break
Web Stage — 1 hour
Pay the Web Forward 
Web Stage — 45 minutes Web
Trying to get paid on the Web today, as a creator, is broken and unfair.
70% of ad spend globally goes to only 2 platforms. Until recently, the Web couldn't natively compete. A new W3C Standard proposal, Web Monetization, uses the Interledger Protocol to enable developers like you to make money from your work in an open, native, and seamless way. And all that with as little as a single line of code!
Read More...
The future of Web Dev
Web Stage — 30 minutes
Back to the Future: A PHP Frontend
Web Stage — 45 minutes PHP Web
Step into my time machine, set the dial, and venture back to the future in a day and age where JavaScript's dominance seems unshakable, yet server-side languages like PHP are making surprising comebacks on the frontend, defying the conventional wisdom of yesteryears.
It's not just PHP; every other "traditional backend" language has a contender by now. Things such as Vaadin, Blazor, LiveView or Hotwire. At first glance it appears to be just a detour from the JavaScript-centric future. but there are lessons we need to learn before rejoining the SPA madness parade.
Read More...
Powered by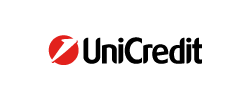 Opening Speech powered by UniCredit
Mobile Stage — 10 minutes Mobile
Mobile Banking - fast delivery approaches with Adaptive Elements
Mobile Stage — 30 minutes Mobile
In a fast and competitive environment is essential to create an app that is both secure and highly responsive.
In this session we'll discuss some of the strategies we implemented on backend in order to create adaptive elements for frontend, how we handle integrations, routing and much more.
Read More...
Keynote
Mobile Stage — 45 minutes
Keynote powered by DB Global Technology
Mobile Stage — 30 minutes
Espresso Martini - A Swift Mock Server
Mobile Stage — 45 minutes Mobile
This talk will go over how we can build a full mock server using Swift and Vapor. 
This mock server can run locally on our machine and be used by all platforms, or be installed as part of our iOS Application and simulate network calls and errors to debug edge cases, replicate bugs and work with nothing more than an API contract. We will also learn how to build a command-line tool using Swift to run our server from the command line.

Additional information on talk:
Basically participants will learn the following arguments:
- How to use Vapor
- How to build a Command Line interface using Swift
- How to use Swift beyond basic iOS Development
- How to leverage iOS/Swift knowledge to build better products
Read More...
Lunch Break
Mobile Stage — 1 hour
Adventures in Flutter-land
Mobile Stage — 45 minutes Mobile Flutter
There is always that business lure to save money and "build once, deploy everywhere"; and it might work for a short while but long term support is a nightmare. The community is full of stories of rewrites.
In this keynote, we'll take Flutter for a spin and see if it lives to its hype. It does have a big name behind it and one must wonder why does Google provide an alternative to its native tools. Come and find out!
Read More...
The future of mobile development
Mobile Stage — 30 minutes
Build Realtime Application with SignalR
Mobile Stage — 45 minutes
Powered by
Opening Speech powered by The Estée Lauder Companies Bucharest Global Technology Center
Women in Tech Stage — 10 minutes Women in Tech
Keynote powered by The Estée Lauder Companies Bucharest Global Technology Center
Women in Tech Stage — 30 minutes Women in Tech
The Global Data and Cyber Security Skills Gap: Current Trends and Future Direction
Women in Tech Stage — 45 minutes Women in Tech
Employees need digital skills to work with new data management and privacy technologies and to keep up to date with rapid technological advancements. Data is central to business success in today's world. Increasingly, the insights it provides are being recognized as an enabler for more accurate, evidence-based decision-making. When it comes to increasing internal knowledge, up skilling existing teams and their understanding can be a vital step when a business faces a skills gap.
Mandatory staff training, appointing data protection and cyber security champions, and circulating reading materials can help boost awareness and educate employees that might be lacking essential knowledge. Enterprises need to sufficiently invest in their data security maturity and data protection teams to retain privacy staff, up skill talent to fill open roles, and prioritize privacy training efforts to ensure all employees support privacy initiatives.


Key Takeaways:
- Data security skills gap and its impact has come to the forefront of discussions in the new digital era.
- On a global scale, it is becoming increasingly clear that the privacy technologies skills gap comes at a cost.
- While the demand for data security skills is high, supply is low, and businesses often struggle to find talent for data protection roles.
Read More...
Breaking the glass ceiling
Women in Tech Stage — 30 minutes Women in Tech
We are hearing talking about breaking the glass ceiling since 50 years now and the topic has always created huge debates worldwide. But do we really know what is this about?
And do we really care about it? I would like to have the audience leaving this session with more clarity on the concept and with a confidence that this concept doesn't define us as human beings. And that it's on us to take whatever it needs to become the version we aspire to be.
Read More...
Making Equal Opportunities a Reality
Women in Tech Stage — 45 minutes
Lunch Break
Women in Tech Stage — 1 hour
Empowering the Next Generation of Women in Tech
Women in Tech Stage — 1 hour Women in Tech
Panel discussion between powerful women from tech industry. A free discussion about their experience, share ideas with the audience and a dedicated Q&A session. 
Global industry trends in Women Technology
Women in Tech Stage — 30 minutes
Story of the Mayflower 400 – worlds first fully autonomous ship
Women in Tech Stage — 45 minutes Women in Tech
The culmination of a multi-year project with IBM and marine research non-profit ProMare The maritime research vessel Mayflower Autonomous Ship is a first-of its-kind autonomous ship — and IBM technology played a central role in bringing it to life. On its inaugural journey, the ship will commemorate the original Mayflower by following its transatlantic route. But this modern Mayflower will gather critical ocean data on the impact of climate change and pollution so that marine researchers can better understand and protect our oceans — now and into the future. IBM and ProMare co-engineered the software for the crewless ship with three layers of technology: sensory inputs, real-time machine learning and analytics, and a decision engine. IBM and ProMare experts used petabytes of data to train machine learning models and wrote rules-based decisioning for the decision engine, enabling the ship to react to an often-treacherous ocean environment — with zero human intervention. It adheres to maritime law while making crucial split-second decisions. It reroutes itself around harsh weather environments. It collects and analyzes massive amounts of ocean data. And it does it all 24/7. By extending the ship's groundbreaking intelligent automation, operational decision-making, edge computing and AI-powered remote monitoring technologies across industries, we can pave the way for the next generation of innovation, efficiency, safety and cost-savings in your business. Read More...
Keynote powered by LSEG
Women in Tech Stage — 30 minutes
Powered by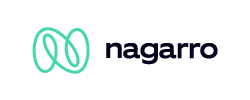 Opening Speech powered by Nagarro
Big Data & Cloud Stage — 10 minutes BigData Cloud
Service Contract profitability management powered by machine learning
Big Data & Cloud Stage — 30 minutes BigData Cloud
Sustainability is eating IT - What we can/t do today
Big Data & Cloud Stage — 45 minutes BigData Cloud
Sustainability is in some way an evergreen, catching up industry by industry. Now it's time for the IT, but Carbon-aware (cloud) computing is in its very early stage. 
Many different activities in the open-source community and within enterprises are on their way to change that. But we don't need to wait until this development delivers its fruits.Max will show you the challenges we have to face, and actions that can be taken to optimize your computing and infrastructure. Without being carbon aware we have to target efficiency, utilization and reduction of resources. Yet, it also includes process changes and the pipelines that deliver those. Let's move sustainability into the responsibility of everyone, like security, and implement holistic approaches for doing things better. Read More...
Breaking Down Cloud Migration Options for Telcos
Big Data & Cloud Stage — 30 minutes BigData Cloud
An interesting thing happened during the last few years: the cloud hyperscalers stormed into the telecom industry. AWS, Microsoft Azure and Google Cloud have all made their intentions clear: to facilitate the transformation of the telecom industry through cloud integration.We're witnessing a pivotal moment in the industry where the telecommunications sector is increasingly embracing cloud technology. Some major operators have designed their 5G networks to run inside the cloud, and others are working to shift part of their core network functions into a cloud environment.This talk will explore the cloud migration options for the telecom operators and share specific use cases on how the cloud platforms are being used by the operators. Read More...
Keynote
Big Data & Cloud Stage — 45 minutes
Lunch Break
Big Data & Cloud Stage — 1 hour
Carbon-Aware Computing: Measuring and Reducing the Carbon Intensity of Software
Big Data & Cloud Stage — 45 minutes BigData Cloud
In today's world, software technologies have become an integral part of our lives.
However, the rapid growth in software technologies and democratization through cloud services has provided organizations with unprecedented access to computational power, which could incur high energy usage and associated emissions costs. To accelerate our technological progress in a sustainable manner, software itself needs the ability to measure and reduce its impact on carbon emissions. This presentation will introduce the concept of carbon-aware computing and discuss how it can you design solution to lower the carbon footprint. The presentation will introduce a case that I worked on with Vestas Wind Systems building a very large high performance compute cluster. By attending this presentation, you will gain a better understanding of how to make your organization's software stack more environmentally friendly while still maintaining its functionality and performance.

Objectives
- Explain the principals of green software
- Analyze carbon emissions impact of technology choices
- Design solutions for greener compute
- Identity areas with large carbon impact or quick wins
- To provide examples of companies that have successfully implemented carbon-aware computing practices and reduced their carbon footprint.
Read More...
Big Data and Cloud Solutions in North American Beverages Market
Big Data & Cloud Stage — 30 minutes BigData Cloud
Do you associate beverages with big data? Few people do. But maybe there is a way to equip a large-scale manufacturing and distribution organization with agile data processing and interpretation activities. Big companies can be smarter about analyzing the large volumes of production, sales, performance, and supply chain data they use. During our presentation, you'll find out more about how big data is used to unlock valuable insights, inform business & sales decisions, and optimize the overall making, shipping, and selling of beer and related products. Join our presentation and find out how we are brewing our big data success story. Read More...
Keynote
Big Data & Cloud Stage — 45 minutes
Modern Data Warehousing with GCP in Real Life
Big Data & Cloud Stage — 30 minutes BigData Cloud
Scalability, availability, (almost) unlimited storage, and integration capabilities are some of the benefits of a Modern Data Warehousing platform.
With strong experience in classic data warehousing as vendor, integrator and customer, Andrei will discuss about the available architectures on GCP, terminology mapping between on-premise and cloud platforms, common challenges and customer requests. He will share more about how to carefully pick the right technology, and showcase success cases, pitfalls and lessons learned.
Read More...
Powered by

Opening Speech powered by _VOIS
DevLead Stage — 10 minutes DevLead
From TelCo to TechCo: Taking Vodafone to the next level
DevLead Stage — 30 minutes DevLead
What do you do when words like legacy, lack of standardization, waterfall, complex processes, expensive maintenance and lack of interconnection become the norm? You can panic and live with it or start experimenting and taking advantage of all the new "cool" technologies and practices. Join us in this session to discover how we create the future, where the only constant thing is change.   Read More...
Developer Joy – How great teams get s%*t done
DevLead Stage — 45 minutes DevOps DevLead
Software development has become more complex over the years: Building and running a distributed architecture in the cloud, ensuring observability, discussing user experience with design and product, and keeping a healthy balance between dev speed and code quality isn't easy. 
Just be agile and practice DevOps, they say. Join Sven and learn how great software teams measure and improve their developer experience, coordinate work across teams, run autonomous but highly aligned teams, and create a healthy and joyful engineering culture. Always backed up by data (not driven) instead of opinions. The talk will demonstrate how great teams faced development challenges, reinvented themselves, and created new ways of working to get s%*t done. Without losing sight of what makes this craft fun for engineers. Read More...
The Leadership Dilemma
DevLead Stage — 30 minutes DevLead
What is leadership? The purpose of this talk is to explore the diverse interpretations of leadership, uncover its essence, and discover surprising insights on measuring its impact. Ultimately, the aim is to redefine our understanding of effective leadership and arrive at potentially surprising conclusions
Read More...
Empowering Your Development with FP: Understanding and Practice
DevLead Stage — 45 minutes DevLead
Functional Programming (FP) has become an increasingly popular programming paradigm, known for its ability to simplify code and increase efficiency.

However, for many developers, the transition from traditional programming to FP can be challenging.
This talk aims to bridge the gap by providing a comprehensive introduction to FP and demonstrating how it can empower your development.
We will start by discussing the core concepts of FP, including immutability, pure functions, and higher-order functions.
From there, we will dive into the practical applications of FP, highlighting its benefits and drawbacks.
You will learn how to implement FP in your own projects and how to approach common challenges when transitioning to FP.
Whether you are new to FP or looking to deepen your understanding, this talk will provide you with the tools and knowledge needed to empower your development and take your coding skills to the next level.
By the end of this talk, you will have a strong understanding of FP and the confidence to incorporate it into your own projects.
Join us and discover how FP can help you write cleaner, more efficient, and maintainable code.
Read More...
Lunch Break
DevLead Stage — 1 hour
Panel discussion
DevLead Stage — 1 hour
The future of technology and human capital
DevLead Stage — 30 minutes
Four approaches that a Senior Leader can adopt to inspire and cultivate a talent-focused culture
DevLead Stage — 45 minutes DevLead
In the shadows of leadership, a Senior Leader holds the key to a talent-focused culture. Senior Leader unleashes the power of learning, nurturing growth and potential. He navigates on the path of expectations, leading their teams towards direction and purpose. By keeping in mind excellence, motivation, encouragement and fostering collaboration, a senior leader inspires the Software Engineering of tomorrow and intentionally drives diversity within the team(s) to produce excellence. In this keynote, Edwige Fiaclou proposes you a deep dive into the pursuit of excellence and actions taken to be attractive in Software Engineering Management: a competitive sector.
Read More...
The 10 Vicious Circles at Work: Detecting and Breaking Them Up
DevLead Stage — 30 minutes DevLead
A vicious circle (or cycle) is a complex chain of events that reinforces itself through a feedback loop, with harmful results.

They can be happening today, anywhere at your company, creating friction, misalignment, bottlenecks, and even making the best employees quit.
In the last ten years of working as an agile coach and Scrum Master in several types of companies and departments, I've listed 10 very common vicious circles that I saw again and again, and that can be a true pain in the ̶a̶s̶s̶ neck.(And you might be in one of these loops without even knowing!) Let's explore the 10 vicious circles together and get to know powerful practices, tools, and tips to break them up. Key takeaways:- Be aware of the 10 vicious circles at work and understand the impact they have on people, products, and processes.- Learn useful tips, practices, and tools that can be used the next day to break these vicious circles up.- Use the clear and straight-to-the-point visuals from this talk to discuss with your colleagues and generate insights and actions.- Feel empowered, energized, and inspired by real-life stories, a great pace, and a good dose of humor. Read More...